As we embark on a new year, we're excited to share the blog posts with the highest readership in 2021. Scroll through to see if any of your favorites made the list, and catch up.
Debriefing with Staff During COVID-19
Clinicians on the front lines need a safe outlet to talk about the feelings resulting from their work—peer-facilitated debriefings can help.
"We Are in a War": Mitigating Burnout in COVID-19
Insights from health care and military experts on how the COVID-19 pandemic is accelerating burnout in health care professionals, and strategies to make it through this uncertain time.
Finding a New Normal for Our Palliative Care Team in the COVID-19 Era
How Oschner Health's palliative care team is working through the tensions of the pandemic, while planning forward and healing, together.
Let's Stay on Message with Palliative Care
A new analysis shows we're still mixing messages for palliative care.
How We Can Leverage Our Emotions to Create Positive Change for Palliative Care
A palliative care leader, who has supported hundreds of clinicians throughout the pandemic, offers healthy tips for channeling our feelings to move the field forward.
Social Workers Can Lead the Way in Addressing Health Inequities
Three practical steps that palliative care leaders can take to empower their social work colleagues, and help bridge gaps in health equity.
The Invisible Millions: Caring for Latino Patients and Families during COVID-19
How the pandemic has impacted Latinos living with serious illnesses – and the important role palliative care teams play in providing culturally humble care.
How to Address Vaccine Hesitancy for Patients Living with Serious Illness
A blog exploring the ins and outs of vaccine hesitancy, and a new evidence-based roadmap for conversations about COVID-19 vaccines.
Buprenorphine as an Essential Tool for Palliative Care Clinicians
Part one of this blog series explores how buprenorphine can help people living with serious illness—especially those with pain and opioid use challenges. The second part covers how to prescribe buprenorphine, considerations, and potential barriers for use.
Progress Notes and Palliative Care: How to Approach Note Sharing in a Patient-Friendly Way
Background on the final rule of the Cures Act, and eight practical tips for palliative care clinicians when documenting and sharing progress notes.
How to Include a Pharmacist in the Palliative Care Mix
A discussion around the importance of palliative care pharmacy, including strategies for programs to partner with pharmacists.
Introducing a New, Non-Residential, Community-Based HPM Fellowship
CU Anschutz's alternative pathway for mid-career physicians seeking hospice and palliative medicine fellowship.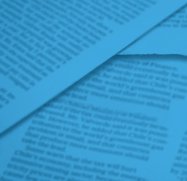 Get the latest articles in your inbox!
Be the first to read articles from the field (and beyond), access new resources, and register for upcoming events.

Subscribe