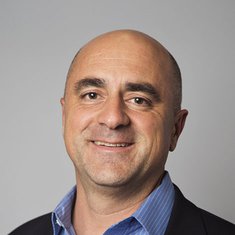 Tom Gualtieri-Reed, MBA
Tom Gualtieri-Reed is a partner with Spragens & Gualtieri-Reed. He has more than 25 years of experience in the health care field, working in business operations, strategic development, and analytics, and has done extensive work with both provider and payer organizations. Mr. Gualtieri-Reed works directly with hospitals, physicians, and health care organizations to develop and implement strategic and business plans, including care delivery redesign, population health, and palliative care programs designed to improve the effective delivery of care. In 2018 Mr. Gualtieri-Reed served as facilitator for the National Consensus Project (NCP) Stakeholder Strategic Directions Summit to develop the 4th edition of the NCP Clinical Practice Guidelines for Quality Palliative Care. He has a specific interest in addressing the needs of the aging population and those with serious illness. Previously, Mr. Gualtieri-Reed held leadership positions at Blue Cross and Blue Shield of North Carolina, Duke University Health System, Kaiser Permanente of North Carolina, and the University of Massachusetts Medical Center. Mr. Gualtieri-Reed earned his MBA from Duke's Fuqua School of Business and his BA in economics from the College of the Holy Cross.
Mr. Gualtieri-Reed has presented extensively on a range of palliative care business planning and program development topics at national and regional conferences and has co-authored several publications on payer-provider partnerships.
Upcoming Events
Presented By