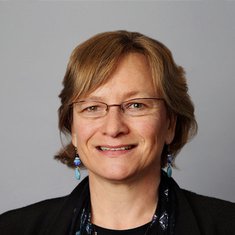 Faculty
Constance Dahlin, MSN, ANP-BC, ACHPN, FPCN, FAAN
Constance Dahlin has extensive administrative, clinical, and academic experience in hospice and palliative care across the health continuum. Currently, Ms. Dahlin is a consultant to the Center to Advance Palliative Care (CAPC) for community-based care, director of professional practice at the Hospice and Palliative Nurses Association (HPNA), director of the Palliative Care APRN Externship and a palliative nurse practitioner at North Shore Medical Center. She serves on the Circle of Life Committee and the Measurement Applications Partnership PAC/LTC Workgroup, and co-chairs the MA Comprehensive Cancer Control and Prevention Network Palliative Care Workgroup. Ms. Dahlin is coeditor of the Oxford University Press Advanced Practice Palliative Nursing and the Pocket Guide and was the editor for the second and third editions of the National Consensus Project's Clinical Practice Guidelines for Palliative Care. She published the Hospice and Palliative APRN Professional Practice Guide and A Primer of Reimbursement, Billing, and Coding: Essential Information for the Hospice and Palliative Advanced Practice Registered Nurse.
Upcoming Events
Webinars
The Positive Influence of Palliative Care on Organizational and Team Wellness
Tuesday, February 25 at 12:30 p.m. ET
Presented By




Webinars
Achieving Community-Based Palliative Care Program Accreditation*
Wednesday, April 8 at 12:30 p.m. ET
Presented By

Virtual Office Hours
Specialty Palliative Care Delivery in the Clinic
Presented By

Get the latest updates in your inbox!