What You'll Learn
After completing this course, learners should be able to identify and manage opioid use disorder (OUD) in patients with serious illness, including the use of medication for OUD with buprenorphine. Learners will be able to define approaches for treating pain in people with OUD, and list the considerations and steps for opioid tapering and de-prescribing.
Learning outcomes for this course include:
State 3 assessment questions to identify OUD
Define a step wise approach for treating pain in those with OUD
Describe the role of buprenorphine in patients with OUD
Discuss the role of voluntary taper in OUD
What You'll Earn
Only CAPC members who are logged in can earn the following free Continuing Education Credits:
1.00 AMA PRA Category 1 Credit(s)™
Case Management: 1.00 CE
Nursing: 1.00 CNE, 0.50 Pharmacotherapy
Social Work: 1.00 CE (NASW)
Social Work: 1.00 CE (NYSED)
A CAPC Member? Login now.
Not sure if your organization is a CAPC member? Check here. If your organization is a member, you can create a free account to take this course and earn CE credits.
To take this course, log in. Or, check here to see if your organization is a member.
Login
4
Download your certificate
Tools & Resources
Course 4 Key Takeaways: Treatment Strategies for Opioid Use Disorder
Key Takeaways for Course 4 of the Chronic Pain Strategies for Patients with Serious Illness Unit.
Course 4 References and Resources: Treatment Strategies for Opioid Use Disorder
Course citations and additional resources.
Commonly Used Opioid Terms
Centers for Disease Control and Prevention's list of basic opioid terms.
Resources for Treating OUD
These resources for treating OUD and chronic pain were developed for health professionals, patients, family members and significant others of patients, and the general community to learn more about the evidence-based treatment of OUD and the treatment of chronic pain.
HHS Guide for Clinicians on the Appropriate Dosage Reduction or Discontinuation of Long-Term Opioid Analgesics
U.S. Department of Health and Human Services guidance for clinicians on patient-centered reduction or discontinuation of long-term opioid therapy.
An overview of buprenorphine from the Center for Addiction Services and Treatment.
Part 1: Buprenorphine as an Essential Tool for Palliative Care Clinicians
A two-part blog post that explores how buprenorphine can help people living with serious illness – especially those with pain and opioid use challenges.
Part 2: The Ins and Outs of Prescribing Buprenorphine
Final post of a two-part blog series, which covers how to prescribe buprenorphine, considerations, and potential barriers for use.
Buprenorphine Waiver Notification
Obtain the DEA X waiver for buprenorphine prescribing for up to 30 patients.
Course Faculty
William C. Becker, MD. Associate Professor, Yale School of Medicine.
Keysha Brooks-Coley, MA. Vice President, Federal Advocacy and Strategic Alliances with the American Cancer Society Action Network (ACS CAN).
Julie Wilson Childers, MD, MS. Associate Professor of Medicine, Division of General Internal Medicine, University of Pittsburgh School of Medicine.
Katie Fitzgerald Jones, MSN, APN. Palliative Care Nurse Practitioner, VA Boston; PhD candidate Connell School of Nursing Boston College.
Jaime Goldberg, MSW, LCSW, ACHP-SW. Clinical social worker.
Lauran Hardin, MSN, RN-BC, CN. Senior Director of Cross Continuum Transformation at the Camden Coalition and the National Center for Complex Health and Social Needs.
David Hui, MD, MSc. Associate Professor, Department of Palliative Care and Rehabilitation Medicine, Division of Cancer Medicine, The University of Texas MD Anderson Cancer Center.
Mary Lynn McPherson, PharmD, MA, MDE, BCPS, CPE. Professor and Executive Director, Advanced Post-Graduate Education in Palliative Care, Center to Advance Chronic Pain Research, University of Maryland.
Judith Paice, PhD, RN, FAAN. Director, Center Pain Program, Division of Hematology-Oncology, and Research Professor of Medicine, Feinberg School of Medicine, Northwestern University.
Drew Rosielle, MD, FAAHPM. Palliative Care, Fairview Health Services, University of Minnesota Medical School.
Melissa Weimer, DO, MCR. Chief of Behavioral Health and Addiction Medicine for St. Peter's Health Partners Acute Care Albany Division.
Peer Reviewers
Karl Bezak, MD. Clinical Assistant Professor of Medicine, Palliative Care and Medical Ethics, University of Pittsburgh (UPMC).*
Spencer Christiansen, MD. Hospice and Palliative Medicine Fellow at Icahn School of Medicine at Mount Sinai
Dara Duncan, RN. Hospice and Palliative Care Registered Nurse, Wiener Family Palliative Care Unit
Mount Sinai Hospital.
Maria Gatto MA, APRN, ACHPN, APHN-BC
Gabrielle Langmann, MD. Clinical Instructor of Medicine, Division of General Internal Medicine, Section of Palliative Care and Medical Ethics, University of Pittsburgh Medical Center; Master's of Science in Medical Education Candidate, University of Pittsburgh.*
*indicates ABIM Peer Reviewer
Contact information: For answers to frequently asked questions about CAPC courses, read the Online Course FAQ. For technical questions about course activity, email membership@capc.org. For questions about continuing education credits, contact 201-957-0077.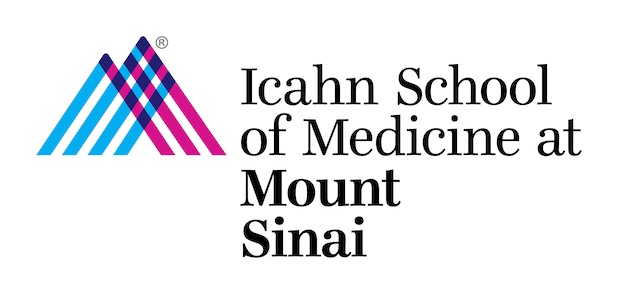 Provided by the Icahn School of Medicine at Mount Sinai.