What You'll Learn
Identify appropriateness of opioid therapy based on patient population, pain type, and pattern
Determine the efficacy and safety of an opioid trial for an individual patient
Design an opioid trial based on pain type, patterns, and patient factors
What You'll Earn
Only CAPC members who are logged in can earn the following free Continuing Education Credits:
0.75 AMA PRA Category 1 Credit(s)™
Nursing: 1.00 CNE, 0.75 Pharmacotherapy
A CAPC Member? Login now.
Not sure if your organization is a CAPC member? Check here. If your organization is a member, you can create a free account to take this course and earn CE credits.
To take this course, log in. Or, check here to see if your organization is a member.
Login
4
Download your certificate
Tools & Resources
Case examples used in the CAPC curriculum to illustrate pain management techniques.
Course 5 References: Opioid Trials - Determining Design, Efficacy and Safety
Course citations. Center to Advance Palliative Care, 2015.
Sample Treatment Agreement/Informed Consent Form
Documentation of patient and clinician goals and expectations for safe and effective opioid treatment.
Sample protocol for managing constipation. Organizations can create similar protocols in collaboration with referring clinicians and pharmacists. Lee Health, 2013.
Key terms related to pain and pain management. Center to Advance Palliative Care, 2015.
Prescribing Opioids: A Pocket Reference
Opioid pocket reference for providers including safe starting doses, equianalgesic chart, and standard dosing strengths.
When to use - and when to avoid - 6 classes of analgesics including acetaminophen, NSAIDs, opioids, antiepileptics, antidepressants, and corticosteroids.
The 0-10 Numeric Pain Intensity Scale is the most commonly used pain intensity scale and is based on self-report.
Adapted from the Opioid Risk Tool questionnaire developed by Lynn R. Webster, MD to assess risk of opioid use disorder. This adapted version uses currently recommended terminology, for example 'opioid use disorder' and 'substance use disorder'.
Course Faculty
Constance Dahlin, MSN, ANP-BC, ACHPN, FPCN, FAAN. Consultant, Center to Advance Palliative Care.
Jaime Goldberg, MSW, LCSW, ACHP-SW. PhD student, University of Wisconsin-Madison School of Social Work.
Philip Higgins, PhD, LICSW. President, Lighthouse Counseling of Salem, Inc.
Lynn Hill Spragens, MBA. Partner, Spragens & Gualtieri-Reed.
Jay R. Horton, PhD, ACHPN, FNP-BC, MPH, CENP. Director of Nursing Safety, Quality, and Performance Improvement Mount Sinai Hospital. Assistant Professor Department of Geriatrics and Palliative Medicine Icahn School of Medicine at Mount Sinai.
Khadidjatou Kane, MD. Oncology Hospitalist, Assistant Professor of Hospital Medicine, Northwestern University Feinberg School of Medicine.
Lolita Melhado, MSN, ARNP, FNP-BC. Family Nurse Practitioner/Palliative Care, Gulf Coast Medical Center - Lee Memorial Health System.
Bridget Montana, MSN, APRN, FPCN, MBA. Hope HealthCare Services, Chief Operating Officer.
Colleen Mulkerin, MSW, LCSW. Director Palliative Care Consult Service, Hartford Hospital.
Drew Rosielle, MD, FAAHPM. Palliative Care, Fairview Health Services, University of Minnesota Medical School.
David Weissman, MD. President, Palliative Care Education, LLC.
Peer Reviewers
Sherika S. Newman, DO. Hospice & Palliative Medicine, Family Medicine Piedmont Healthcare.*
Karl Bezak, MD. Clinical Assistant Professor of Medicine, Palliative Care and Medical Ethics, University of Pittsburg (UPMC).*
Sivan Ben-Moshe, MD. Fellow, Geriatrics and Palliative Medicine, Icahn School of Medicine at Mount Sinai.
Sachin Kale, MD. Fellow, Geriatrics and Palliative Medicine, Icahn School of Medicine at Mount Sinai.
Katie Wang, MD. Fellow, Geriatrics and Palliative Medicine, Icahn School of Medicine at Mount Sinai.

*indicates ABIM Peer Reviewer
Contact information: For answers to frequently asked questions about CAPC courses, read the Online Course FAQ. For technical questions about course activity, email [email protected]. For questions about continuing education credits, contact 201-957-0077.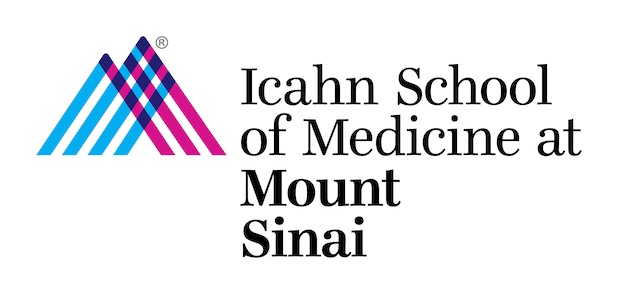 Provided by the Icahn School of Medicine at Mount Sinai.