What You'll Learn
List the 4Ms of the Age-Friendly Health Systems framework
Identify older adults at risk for poor surgical outcomes
Explain the diagnosis of delirium and discuss its impact on the older adult patient
Recognize the impact of high anticholinergic drug burden
Did you know it is estimated that delirium goes undiagnosed in more than 50% of cases? This course provides context and best practices for systematically identifying older adults who are at risk for poor outcomes, including falls, delirium, and caregiving challenges when they are admitted to the hospital or surgery center. Learners will gain familiarity with the Institute for Healthcare Improvement's Age-Friendly Health Systems framework, and will use the program's 4Ms (What Matters, Medication, Mentation, Mobility) to practice harm reduction and age-friendly care. Special emphasis is placed on steps to assess for and reduce risks of delirium, and ways to prevent patient harm by addressing polypharmacy and reducing anticholinergic drug burden for the older adult.
What You'll Earn
Only CAPC members who are logged in can earn the following free Continuing Education Credits:
1.50 AMA PRA Category 1 Credit(s)™
Nursing: 1.50 CNE
Social Work: 1.00 CE (NYSED)
A CAPC Member? Login now.
Not sure if your organization is a CAPC member? Check here. If your organization is a member, you can create a free account to take this course and earn CE credits.
To take this course, log in. Or, check here to see if your organization is a member.
Login
4
Download your certificate
Tools & Resources
Institute of Healthcare Improvement's Age-Friendly Health Systems
The Institute of Healthcare Improvement's formal recognition program for hospital and health systems improving the 4Ms of care for older adults: what matters, medication, mentation, and mobility.
What Does It Mean to Be Age Friendly?
A one-page document that translates the 4Ms of Age-Friendly Health Systems into action.
Course References: Reducing Risks for Older Adults
Training and clinical tools for managing pain in patients living with serious illness, with a focus on safe opioid prescribing and risk assessment for substance use disorder.
A Delirium Whodunit: Understanding the Causes of Delirium
This interactive whodunit game challenges learners to conduct a thorough clinical investigation of a patient with delirium to diagnose the cause(s).
Deprescribing Escape Room: Reducing Medication-Related Harm
This interactive escape room game challenges learners to conduct a thorough assessment of a patient whose multiple medications may be causing adverse effects, and determine which one(s) are candidates for deprescribing.
The AGS Beers Criteria® for Potentially Inappropriate Medication Use in Older Adults
This document details medications potentially to avoid or consider with caution because they often present an unfavorable balance of benefits and harms for older people.
Anticholinergic Burden Calculator
Use this calculator to evaluate medications for their likelihood to cause confusion, dizziness, and falls in older adults.
Confusion Assessment Method
The Confusion Assessment Method is tool that identifies delirium identification including diagnosis, severity, and behavioral subtype.
Key Takeaways for Care Managers: Reducing Risks for Older Adults
A care manager specific list of risk reduction tips for the care of older adults.
Course Faculty
Constance Dahlin, MSN, ANP-BC, ACHPN, FPCN, FAAN. Consultant, Center to Advance Palliative Care.
Jaime Goldberg, MSW, LCSW, ACHP-SW. PhD student, University of Wisconsin-Madison School of Social Work.
Susan Heisey, LCSW-MSW, ASW-G. Hospital Elder Life Program Manager, Inova Fairfax Hospital.
Laura Joans, RN, APRN. Nurse Practitioner, Blue Grass Care Navigators.
Peer Reviewers
Karl Bezak, MD. Clinical Assistant Professor of Medicine, Palliative Care and Medical Ethics, University of Pittsburgh (UPMC)*
Gabrielle Langmann, MD. Clinical Instructor of Medicine, Division of General Internal Medicine, Section of Palliative Care and Medical Ethics, University of Pittsburgh Medical Center; Master's of Science in Medical Education Candidate, University of Pittsburgh *
Linda Pang, MD. Fellow Geriatrics and Palliative Medicine from Icahn School of Medicine at Mount Sinai
Nora Brennan, RN. Cardiology. University of Pennsylvania Hospital System.
Kristin Chouinard, RN, CHPN. Gerontology. North Shore Elder Services, Partners Healthcare.
* indicates ABIM Peer Reviewer
Contact information: For answers to frequently asked questions about CAPC courses, read the Online Course FAQ. For technical questions about course activity, email [email protected]. For questions about continuing education credits, contact 201-957-0077.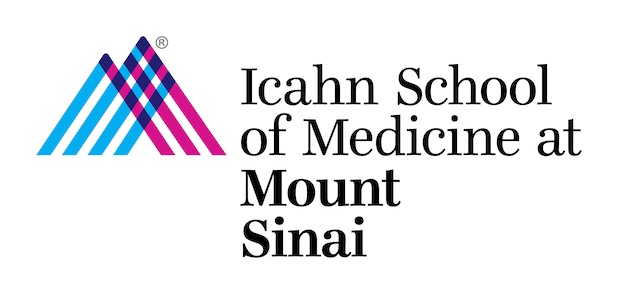 Provided by the Icahn School of Medicine at Mount Sinai.