Curriculum Catalog
CAPC Curriculum Catalog
Experience CAPC's online curriculum, designed to standardize best practice and ensure the highest level of core knowledge and skill. The entire staff of your member institution can take advantage of CAPC courses.  
Download the Online Curriculum Guide: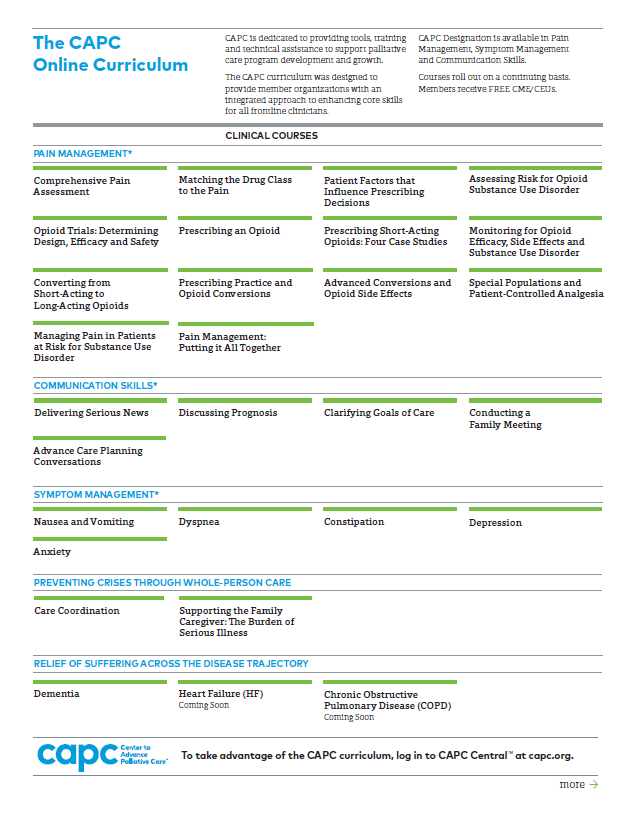 Learn more about the CAPC curriculum here. Courses are case-based, interactive and provide free CME/CEU credits to members for social work, nursing, medicine, case management and counseling. CAPC Designation is available for Pain Management, Communication Skills and Symptom Management.
Full access to CAPC tools and technical assistance, including the course curriculum, is reserved for members. Log in now if you're from a member institution. Or to learn more about membership and arrange a walk-through, please call Member Services at 212-201-2674 or email membership@capc.org.