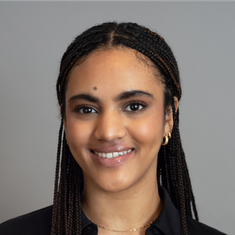 Chelsea Perez
As an Education Associate at CAPC, Chelsea Perez coordinates, develops, and manages virtual events. She also coordinates other educational content, which supports palliative care program design nationwide.
Prior to beginning her role with CAPC, Ms. Perez worked with the Brookdale Department of Geriatrics and Palliative Medicine at the Icahn School of Medicine at Mount Sinai, where she provided administrative support to outpatient palliative care fellows, the supportive oncology team, and inpatient clinicians. There she also managed projects, collected and organized inpatient data, and oversaw website content.
Ms. Perez received her Bachelor's degree in Sociology from Boston University, with a focus on health care. Her studies continue to drive her passion for improving health policy, and creating a more equitable health care system.