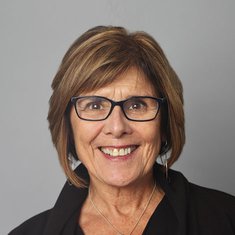 Faculty
Jeanne Sheils Twohig, MPA
Jeanne Sheils Twohig has focused her 35-year career in health care on strengthening the capacity of health systems and communities to respond to the needs of patients and families, with a particular passion for those who are marginalized due to income, geography, or diagnosis. She served as business manager for federal Rural Health Initiative and Primary Care Research and Development programs; directed a home- and community-based services program for the elderly; and was founding executive director of Partnership Health Center, a Federally Qualified Health Center (FQHC). Ms. Twohig then served as deputy director of the Robert Wood Johnson Foundation's national program Promoting Excellence in End-of-Life Care for more than a decade. She was also deputy director of the Duke Institute on Care at the End of Life at Duke University. In her current role, Ms. Twohig helps the Center to Advance Palliative Care (CAPC) achieve its vision of expanding access to palliative care, with a particular emphasis on developing community-based models. She also provides technical assistance to community health centers nationally, specializing in strategic planning, community development, leadership training, and board development. She received her undergraduate degree from Emmanuel College in Boston and her master's in public administration from the University of Montana.
Upcoming Events
Webinars
Cultivating Resiliency as a Palliative Care Program Leader
Tuesday, March 10 at 12:30 p.m. ET
Presented By





Virtual Office Hours
Planning for Community-Based Care: Getting Started
Presented By

Get the latest updates in your inbox!