What You'll Learn
Discuss the prevalence of depression among seriously ill patients and the role of the IDT.
Describe the use of validated tool to screen for depression.
Discuss four categories of medications used to treat depression.
Discuss the evidence-base for complementary and alternative medicine in the treatment of depression.
Drug costs when making prescribing decisions for patients.
What You'll Earn
After completing the course, you'll earn a Verification of Attendance certificate.
Only CAPC members who are logged in can earn the following free Continuing Education Credits:
Case Management: 1.25 CE
Medicine: 1.00 CME, 1.00 ABIM MOC (Medical Knowledge Only)
Nursing: 1.00 CNE, 0.50 Pharmacotherapy
Social Work: 1.00 CE (NASW)
Social Work: 1.00 CE (NYSED)
A CAPC Member? Login now.
Not sure if your organization is a CAPC member? Check here. If your organization is a member, you can create a free account to take this course and earn CE credits.
This course is open-to-all at no cost.
Start
2
Download your certificate
Tools & Resources
PHQ-9: Validated Screening Tool for Depression
Used to screen, diagnose and measure the severity of depression.
Symptom Management Glossary
Key terms related to symptom management. Center to Advance Palliative Care, 2017.
Course References: Depression in Patients with Serious Illness
Course citations. Center to Advance Palliative Care, 2021.
Fast Fact #7: Depression in Advanced Cancer
Screening and and assessment of depression in patients with advanced cancer.
Fast Fact #146: Screening for Depression in Palliative Care
Screening tools for depression and recommendations for their use.
Practical tools to support health professionals in addressing the emotional needs of patients and caregivers. Published by Dignity in Care, 2016.
DSM-V: Diagnostic and Statistical Manual of Mental Disorders, Fifth Edition
Taxonomic and diagnostic tool for mental disorders published by the American Psychiatric Association (APA).
Course Faculty
Sean M. Marks, MD. Associate Professor, Medical College of Wisconsin.
Brittany Chambers, MPH, MCHES. Associate Director of Education, Center to Advance Palliative Care.
Brynne Hunter, MSIT. Education Technology Project Manager, Center to Advance Palliative Care.
Drew Rosielle, MD, FAAHPM. Palliative Care, Fairview Health Services, University of Minnesota Medical School.
Lolita Melhado, MSN, ARNP, FNP-BC. Family Nurse Practitioner/Palliative Care, Gulf Coast Medical Center - Lee Memorial Health System.
Philip Higgins, PhD, LICSW. President, Lighthouse Counseling of Salem, Inc.
Peer Reviewers
Karl Bezak, MD. Clinical Assistant Professor of Medicine, Palliative Care and Medical Ethics, University of Pittsburgh (UPMC).*
Nora Brennan, RN. Cardiology, University of Pennsylvania Hospital System.
Dara Duncan, RN. Hospice and Palliative Care Registered Nurse, Wiener Family Palliative Care Unit
Mount Sinai Hospital.
Gabrielle Langmann, MD. Clinical Instructor of Medicine, Division of General Internal Medicine, Section of Palliative Care and Medical Ethics, University of Pittsburgh Medical Center; Master's of Science in Medical Education Candidate, University of Pittsburgh.*
Ayla Pelleg, MD. Assistant Professor, Brookdale Department of Geriatrics and Palliative Medicine, Icahn School of Medicine at Mount Sinai.
*indicates ABIM Peer Reviewer
Contact information: For technical questions about course activity, contact the Education department at 347-802-7310. For questions about continuing education credits, contact 201-957-0077.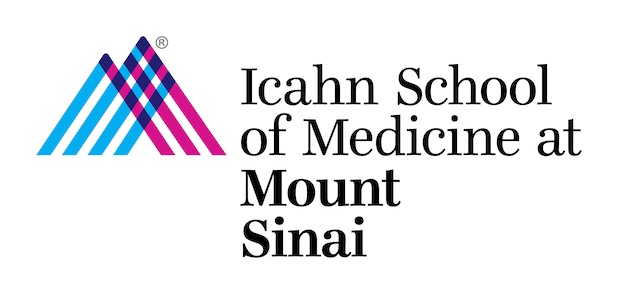 Provided by the Icahn School of Medicine at Mount Sinai.