What You'll Learn
Describe the prevalence and burden of dementia on patients, families, and the health care system
Recognize and anticipate the disease trajectory of dementia and its impact on prognosis and treatment
Identify and address the sources of suffering for patients and families dealing with dementia
Discuss the evidence-base related to artificial nutrition and hydration in dementia care
What You'll Earn
Only CAPC members who are logged in can earn the following free Continuing Education Credits:
1.00 AMA PRA Category 1 Credit(s)™
Case Management: 1.50 CE
Nursing: 1.25 CNE
Social Work: 1.50 CE (NASW)
Social Work: 1.50 CE (NYSED)
A CAPC Member? Login now.
Not sure if your organization is a CAPC member? Check here. If your organization is a member, you can create a free account to take this course and earn CE credits.
To take this course, log in. Or, check here to see if your organization is a member.
Login
3
Complete course evaluation
4
Download your certificate
Tools & Resources
The Global Deterioration Scale (GDS)
Stages of cognitive function for those suffering from a degenerative dementia such as Alzheimer's disease.
Functional Assessment Staging Tool - FAST scale.pdf
A tool to assess functional assessment.
Assessment in Advanced Dementia Scale (PAINAD)
Tool to assess pain in cognitively impaired patients.
Fast Fact #84: Swallow Studies, Tube Feeding, and the Death Spiral
Approaches for addressing nutrition at the end of life
The Impact of Music and Memory on Resident Level Outcomes in California Nursing Homes
A journal article about a study of the effects of a nonpharmacologic intervention, Music and Memory (M&M), on residents with dementia and/or behavioral problems living in nursing homes.
Expert Taskforce Recommendations
Guidance on billing for care planning services for individuals who are cognitively impaired. Alzheimer's Association, 2018.
Fact Sheet: Care Planning for People with Cognitive Impairment
Key statistics, and guidance on care planning including using billing codes for services provided to cognitively impaired patients. Alzheimer's Association, February 2017.
Course References: Dementia
Course citations. Center to Advance Palliative Care, 2018.
Alliance to Improve Dementia Care: Resource Highlights
Alliance to Improve Dementia Care General Member meeting presentation and resource highlights.
Course Faculty
Sean M. Marks, MD. Associate Professor, Medical College of Wisconsin.
Brittany Chambers, MPH, MCHES. Associate Director of Education, Center to Advance Palliative Care.
Brynne Hunter, MSIT. Education Technology Program Manager, Center to Advance Palliative Care.
Drew Rosielle, MD, FAAHPM. Palliative Care, Fairview Health Services, University of Minnesota Medical School.
Lolita Melhado, MSN, ARNP, FNP-BC. Family Nurse Practitioner/Palliative Care, Gulf Coast Medical Center - Lee Memorial Health System.
Philip Higgins, PhD, LICSW. President, Lighthouse Counseling of Salem, Inc.
Kathleen Unroe, MD, MHA. Assistant Professor of Medicine, Indiana University School of Medicine; Center Scientist, Indiana University Center for Aging Research; Investigator, Regenstrief Institute, Inc.
Cheryl Phillips, MD, AGSF, CMD. Senior VP Advocacy and Public Policy, LeadingAge.
Peer Reviewers
Karl Bezak, MD. Clinical Assistant Professor of Medicine, Palliative Care and Medical Ethics, University of Pittsburgh (UPMC).*
Dara Duncan, RN. Hospice and Palliative Care Registered Nurse, Wiener Family Palliative Care Unit Mount Sinai Hospital.
Maria Gatto, MA, APRN, ACHPN, APHN-BC
Gabrielle Langmann, MD. Clinical Instructor of Medicine, Division of General Internal Medicine, Section of Palliative Care and Medical Ethics, University of Pittsburgh Medical Center; Master's of Science in Medical Education Candidate, University of Pittsburgh.*
David Rand DO, MPH. Palliative Care Fellow, Brookdale Department of Geriatrics and Palliative Medicine at Mount Sinai Icahn School of Medicine
*indicates ABIM Peer Reviewer
Contact information: For answers to frequently asked questions about CAPC courses, read the Online Course FAQ. For technical questions about course activity, email membership@capc.org. For questions about continuing education credits, contact 201-957-0077.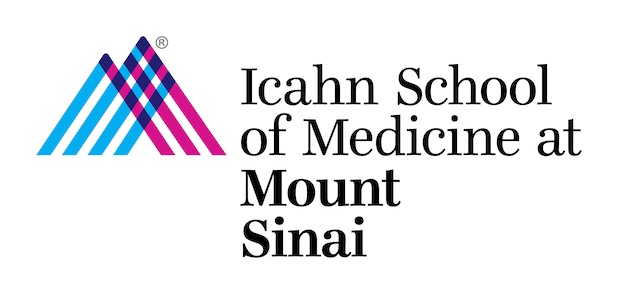 Provided by the Icahn School of Medicine at Mount Sinai.