What You'll Learn
Describe the prevalence and burden of COPD on patients, families, and the health care system
Recognize and anticipate the disease trajectory of COPD and its impact on prognosis and treatment
Identify and address the sources of suffering for patients and families dealing with COPD
List the elements of a non-pharmacologic approach for the management of COPD
What You'll Earn
Only CAPC members who are logged in can earn the following free Continuing Education Credits:
1.00 AMA PRA Category 1 Credit(s)™
Case Management: 1.25 CE
Nursing: 1.25 CNE
Social Work: 1.50 CE (NYSED)
Social Work: 1.50 CE (NASW)
A CAPC Member? Login now.
Not sure if your organization is a CAPC member? Check here. If your organization is a member, you can create a free account to take this course and earn CE credits.
To take this course, log in. Or, check here to see if your organization is a member.
Login
4
Download your certificate
Tools & Resources
Key Takeaways for Care Managers: COPD
This document provides points to consider when managing the care of patients with COPD.
GOLD Pocket Guide to COPD Diagnosis, Management and Prevention
Guidance on prevention, diagnosis, and management of COPD. Updated 2018.
Techniques for communicating with patients and families about their serious illness and eliciting patient hopes, fears, and priorities for care.
Modified MRC (mMRC) Questionnaire
Measure of breathlessness for patients living with COPD. Global Initiative for Chronic Obstructive Lung Disease, 2014.
A New Approach for Identifying Patients with Undiagnosed Chronic Obstructive Pulmonary Disease
CAPTURE (COPD Assessment in Primary Care to Identify Undiagnosed Respiratory Disease and Exacerbation Risk) is a viable approach for patient screening and COPD case identification in primary care settings.
The BODE Index is a composite marker of disease, taking into consideration the systemic nature of COPD.
INSPIRED COPD Outreach ProgramTM
An evidence-based program to support quality of life and prevents crises for people living with COPD. Clinical and Investigative Medicine, 2014.
Effect of Sustained-Release Morphine for Refractory Breathlessness in Chronic Obstructive Pulmonary Disease on Health Status: A Randomized Clinical Trial
Article detailing findings from a randomized clinical trial on the use of regular, low-dose, oral sustained-release morphine for 4 weeks may have a positive effect on Chronic Obstructive Pulmonary Disease Assessment Test scores in patients with moderate to severe breathlessness.
The Role of Opioids in Patients With Chronic Obstructive Pulmonary Disease and Chronic Breathlessness
Commentary on the effect of sustained-release morphine on patients with COPD and refractory breathlessness.
Dyspnea in Patients with Serious Illness
Take this online course to learn how to manage dyspnea, including the physical causes of shortness of breath and the emotional impact on the patient.
Course Faculty
Sean M. Marks, MD. Associate Professor, Medical College of Wisconsin.
Brittany Chambers, MPH, MCHES. Associate Director of Education, Center to Advance Palliative Care.
Brynne Hunter, MSIT. Education Technology Program Manager, Center to Advance Palliative Care.
Drew Rosielle, MD, FAAHPM. Palliative Care, Fairview Health Services, University of Minnesota Medical School.
Lolita Melhado, MSN, ARNP, FNP-BC. Family Nurse Practitioner/Palliative Care, Gulf Coast Medical Center - Lee Memorial Health System.
Philip Higgins, PhD, LICSW. President, Lighthouse Counseling of Salem, Inc.
Peer Reviewers
Karl Bezak, MD. Clinical Assistant Professor of Medicine, Palliative Care and Medical Ethics, University of Pittsburgh (UPMC).*
Dara Duncan, RN. Hospice and Palliative Care Registered Nurse, Wiener Family Palliative Care Unit Mount Sinai Hospital.
Maria Gatto, MA, APRN, ACHPN, APHN-BC
Gabrielle Langmann, MD. Clinical Instructor of Medicine, Division of General Internal Medicine, Section of Palliative Care and Medical Ethics, University of Pittsburgh Medical Center; Master's of Science in Medical Education Candidate, University of Pittsburgh.*
David Rand DO, MPH. Palliative Care Fellow, Brookdale Department of Geriatrics and Palliative Medicine at Mount Sinai Icahn School of Medicine
*indicates ABIM Peer Reviewer
Contact information: For answers to frequently asked questions about CAPC courses, read the Online Course FAQ. For technical questions about course activity, email membership@capc.org. For questions about continuing education credits, contact 201-957-0077.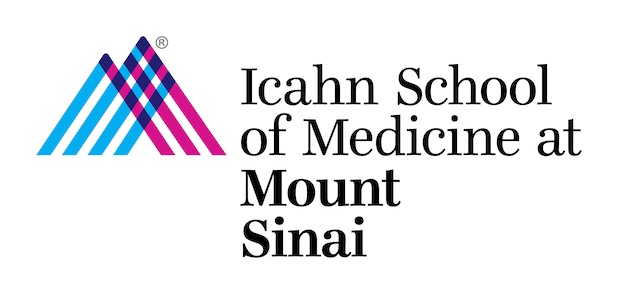 Provided by the Icahn School of Medicine at Mount Sinai.