What You'll Learn
Describe the population of dementia caregivers, their many responsibilities, and the impact of caregiving on the caregiver.
Understand tools that providers can use to assess caregiver well-being and steps that they can take to ensure that caregivers' needs are addressed.
Describe the importance of providing referrals to community-based support services and understand how to locate local sources of respite care, support groups, caregiver education, safe return programs, and more.
This course was created with generous support from the nonprofit Gary and Mary West Health Institute.
What You'll Earn
After completing the course, you'll earn a Verification of Attendance certificate.
Only CAPC members who are logged in can earn the following free Continuing Education Credits:
1.00 AMA PRA Category 1 Credit(s)™
Case Management: 1.00 CE
Nursing: 1.00 CNE
Social Work: 1.00 CE (NYSED)
A CAPC Member? Login now.
Not sure if your organization is a CAPC member? Check here. If your organization is a member, you can create a free account to take this course and earn CE credits.
This course is open-to-all at no cost.
Start
2
Download your certificate
Tools & Resources
CaringKind: Finding Comfort Flyer for Caregivers
CaringKind's flyer informing of their new guide: Finding Comfort: LIving with Advanced Dementia in Residential Care
Dementia Care Resources for Caregivers
Print or email this handout of caregiver resources for education and support.
Validated tools for assessing caregiver health and well-being.
Referral to Community Resources
Community-based resource locators and support services.
Dementia Care Resources in Our Community
Fill out this worksheet with contact information for community-based services in your area, and supply to clinical staff or patients and families.
Single source of detailed information to learn about and compare more than 40 evidence-based programs to support caregivers of people with dementia. For use by healthcare and community service organizations, providers, funders and policy makers.
Family Caregiver Alliance
Resource locator, education, and support for caregivers, including disease-specific information.
Medicare locator of home health agencies.
Cognitive Impairment Care Planning
Guidance from the Alzheimer's Association on utilizing CPT code 99483.
Alzheimer's Association Referral Pads
Order free referral pads to easily connect caregivers and people living with dementia to the Alzheimer's Association.
CaringKind's Caregiver Storyteller Podcast
A storytelling podcast about Alzheimer's and dementia caregiving.
Course References: Supporting the Caregivers of People Living with Dementia
Course citations. Center to Advance Palliative Care, 2019.
A Guide to Alzheimer's Caregiving
Shared by Caring.com
The Impact of Music and Memory on Resident Level Outcomes in California Nursing Homes
A journal article about a study of the effects of a nonpharmacologic intervention, Music and Memory (M&M), on residents with dementia and/or behavioral problems living in nursing homes.
Best Practice Caregiving: Online Resource of Evidence-Based Dementia Caregiving Programs
Online Resource of Evidence-Based Dementia Caregiving Programs. Partnership between the Benjamin Rose Institute on Aging and the Family Caregiver Alliance. Presentation to the Dementia Care Alliance, June 2, 2021.
Course Faculty
Cindy Barton, MSN, GNP, BC. Nurse Practitioner, UCSF Memory and Aging Center.
Andrew E. Esch, MD, MBA. Consultant Center to Advance Palliative Care.
Stefanie Bonigut, LCSW. Family Services Manager. Alzheimer's Association of Northern California and Northern Nevada.
Jim Palmer, MSW, LCSW. Palliative Care Social Worker. Mount Sinai Hospital.
Marta Kazandijan, MA, CCC-SLP, BSC-S. Director, Division Speech Pathology and Swallowing. New York Presbyterian Queens and Silvercrest Center for Nursing and Rehabilitation.
Gina Decker. Caregiver.
Constance Dahlin, MSN, ANP-BC, ACHPN, FPCN, FAAN. Consultant, Center to Advance Palliative Care.
Peer Reviewers
Komal D'Souza, MD. Palliative Medicine, Northwestern Medicine.*
Karl Bezak, MD. Clinical Assistant Professor of Medicine, Palliative Care and Medical Ethics, University of Pittsburg (UPMC).*
Melissa Bakar, MD. Assistant Professor, Geriatrics and Palliative Medicine, Icahn School of Medicine at Mount Sinai.
Nora Brennan, RN. Cardiology. University of Pennsylvania Hospital System.
Gail Gongaware, RN, BSN, CCM, MS. Education manager, Education and Training, VNSNY.
Kristin Chouinard, RN, CHPN. Gerontology. North Shore Elder Services, Partners Healthcare.
Philip Higgins, PhD, LICSW. President, Lighthouse Counseling of Salem, Inc.

*indicates ABIM Peer Reviewer
Contact information: For answers to frequently asked questions about CAPC courses, read the Online Course FAQ. For technical questions about course activity, email [email protected]. For questions about continuing education credits, contact 201-957-0077.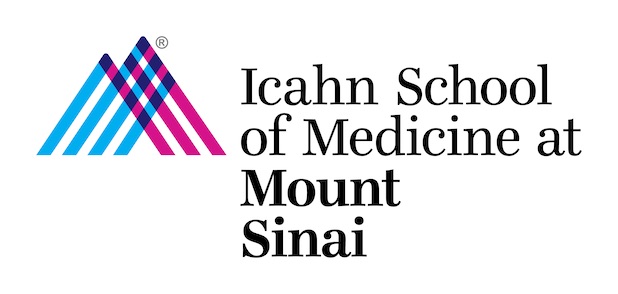 Provided by the Icahn School of Medicine at Mount Sinai.