What You'll Learn
Understand how to evaluate capacity in people living with dementia and describe tools and tactics to enhance decision-making capacity.
Describe considerations and steps to take when engaging in future planning involving health care, personal care and living arrangements, legal arrangements, finances, work and retirement, and safety.
Understand how to conduct complicated conversations about advance care planning and driving cessation with individuals living with dementia and their caregivers.
This course was created with generous support from the nonprofit Gary and Mary West Health Institute.
What You'll Earn
Only CAPC members who are logged in can earn the following free Continuing Education Credits:
1.25 AMA PRA Category 1 Credit(s)™
Case Management: 1.00 CE
Nursing: 1.00 CNE
Social Work: 1.00 CE (NYSED)
Social Work: 1.00 CE (NASW)
A CAPC Member? Login now.
Not sure if your organization is a CAPC member? Check here. If your organization is a member, you can create a free account to take this course and earn CE credits.
To take this course, log in. Or, check here to see if your organization is a member.
Login
4
Download your certificate
Tools & Resources
Community Resource Finder
Search tool from Alzheimer's Association and AARP for help locating community-based services.
Social services locator by zip code connecting people to meal delivery, housing, transit, health care, and more.
Community resource locator by the U.S. Administration on Aging.
Easy-to-read advance directives, including living wills.
Physician Orders for Life-Sustaining Treatment (POLST)
Medical orders limited to use among seriously ill adults that indicate specific preferences for life-sustaining treatment.
FAQs about Billing the Physician Fee Schedule for Advance Care Planning Services
CMS guidance on billing CPT codes 99497 and 99498.
A Decision Aid about Goals of Care for Patients with Dementia
A video-decision aid for goal setting with family/caregivers of people with advanced dementia.
Financial and Legal Planning for Caregivers
Resources from the Alzheimer's Association.
Calculator to estimate costs of long-term care facilities in your area.
Safe Older Drives Mobile App
Developed by AGS and the US Department of Transportation to help healthcare providers enhance driving safety.
Dementia Care Resources for Caregivers
Print or email this handout of caregiver resources for education and support.
Course References: Planning for the Future with People Living with Dementia and Their Caregivers
Course citations. Center to Advance Palliative Care, 2019.
The Impact of Music and Memory on Resident Level Outcomes in California Nursing Homes
A journal article about a study of the effects of a nonpharmacologic intervention, Music and Memory (M&M), on residents with dementia and/or behavioral problems living in nursing homes.
Course Faculty
Cindy Barton, MSN, GNP, BC. Nurse Practitioner, UCSF Memory and Aging Center.
Andrew E. Esch, MD, MBA. Consultant Center to Advance Palliative Care.
Stefanie Bonigut, LCSW. Family Services Manager. Alzheimer's Association of Northern California and Northern Nevada.
Jim Palmer, MSW, LCSW. Palliative Care Social Worker. Mount Sinai Hospital.
Marta Kazandijan, MA, CCC-SLP, BSC-S. Director, Division Speech Pathology and Swallowing. New York Presbyterian Queens and Silvercrest Center for Nursing and Rehabilitation.
Gina Decker. Caregiver.
Constance Dahlin, MSN, ANP-BC, ACHPN, FPCN, FAAN. Consultant, Center to Advance Palliative Care.
Peer Reviewers
Komal D'Souza, MD. Palliative Medicine, Northwestern Medicine.*
Karl Bezak, MD. Clinical Assistant Professor of Medicine, Palliative Care and Medical Ethics, University of Pittsburg (UPMC).*
Melissa Bakar, MD. Assistant Professor, Geriatrics and Palliative Medicine, Icahn School of Medicine at Mount Sinai.
Nora Brennan, RN. Cardiology. University of Pennsylvania Hospital System.
Gail Gongaware, RN, BSN, CCM, MS. Education manager, Education and Training, VNSNY.
Kristin Chouinard, RN, CHPN. Gerontology. North Shore Elder Services, Partners Healthcare.
Philip Higgins, PhD, LICSW. President, Lighthouse Counseling of Salem, Inc.

*indicates ABIM Peer Reviewer
Contact information: For answers to frequently asked questions about CAPC courses, read the Online Course FAQ. For technical questions about course activity, email [email protected]. For questions about continuing education credits, contact 201-957-0077.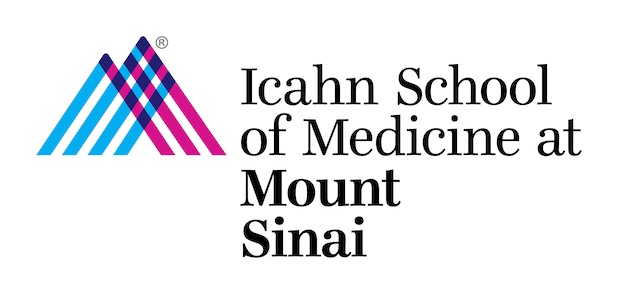 Provided by the Icahn School of Medicine at Mount Sinai.