What You'll Learn
Understand the prevalence of and management strategies for common medical complications in people with advanced dementia, including swallowing problems, infections, and pain.
Describe the pros and cons of long-term feeding-tube placement and hand feeding, factors to consider when eating and swallowing issues arise, and communication tips for discussing these complications with caregivers/family.
Understand how to assess for pain in patients with advanced dementia and describe non-pharmacologic and pharmacologic strategies for managing pain.
Describe strategies for identifying and managing infections in people with advanced dementia and decision-making considerations for caregivers/family.
This course was created with generous support from the nonprofit Gary and Mary West Health Institute.
What You'll Earn
Only CAPC members who are logged in can earn the following free Continuing Education Credits:
Case Management: 1.00 CE
Medicine: 1.00 CME, 1.00 ABIM MOC (Medical Knowledge Only)
Nursing: 1.00 CNE
Social Work: 1.00 CE (NASW)
Social Work: 1.00 CE (NYSED)
A CAPC Member? Login now.
Not sure if your organization is a CAPC member? Check here. If your organization is a member, you can create a free account to take this course and earn CE credits.
3
Complete course evaluation
4
Download your certificate
Tools & Resources
Considerations for Eating Problems in Advanced Dementia
Tips for careful hand-feeding, swallowing safety, and increasing the appeal of food. Center to Advance Palliative Care, 2019.
Communication Tips for Discussing Feeding Tubes in Dementia
Four communication tips for clinicians when discussing use of feeding tubes for people with advanced dementia. Center to Advance Palliative Care, 2019.
Principles of Pharmacologic Pain Management in People Living with Dementia
Considerations for analgesics prescribing in people living with dementia.
Assessing Needs of People Living with Dementia
Recommended validated assessment tools for common comorbid conditions.
Medicare's Hospice Benefit for Beneficiaries with Alzheimer's Disease
Alzheimer's Association FAQs about the hospice eligibility for people living with dementia.
For staging and prognosis after a dementia diagnosis.
Course References: Critical Decisions in Advanced Dementia
Course citations. Center to Advance Palliative Care, 2019.
The Impact of Music and Memory on Resident Level Outcomes in California Nursing Homes
A journal article about a study of the effects of a nonpharmacologic intervention, Music and Memory (M&M), on residents with dementia and/or behavioral problems living in nursing homes.
Course Faculty
Cindy Barton, MSN, GNP, BC. Nurse Practitioner, UCSF Memory and Aging Center.
Andrew E. Esch, MD, MBA. Consultant Center to Advance Palliative Care.
Stefanie Bonigut, LCSW. Family Services Manager. Alzheimer's Association of Northern California and Northern Nevada.
Jim Palmer, MSW, LCSW. Palliative Care Social Worker. Mount Sinai Hospital.
Marta Kazandijan, MA, CCC-SLP, BSC-S. Director, Division Speech Pathology and Swallowing. New York Presbyterian Queens and Silvercrest Center for Nursing and Rehabilitation.
Gina Decker. Caregiver.
Constance Dahlin, MSN, ANP-BC, ACHPN, FPCN, FAAN. Consultant, Center to Advance Palliative Care.
Peer Reviewers
Komal D'Souza, MD. Palliative Medicine, Northwestern Medicine.*
Karl Bezak, MD. Clinical Assistant Professor of Medicine, Palliative Care and Medical Ethics, University of Pittsburg (UPMC).*
Melissa Bakar, MD. Assistant Professor, Geriatrics and Palliative Medicine, Icahn School of Medicine at Mount Sinai
Nora Brennan, RN. Cardiology. University of Pennsylvania Hospital System.
Gail Gongaware, RN, BSN, CCM, MS. Education manager, Education and Training, VNSNY.
Kristin Chouinard, RN, CHPN. Gerontology. North Shore Elder Services, Partners Healthcare.
Philip Higgins, PhD, LICSW. President, Lighthouse Counseling of Salem, Inc.

*indicates ABIM Peer Reviewer
Contact information: For technical questions about course activity, contact the Education department at 347-802-7310. For questions about continuing education credits, contact 201-957-0077.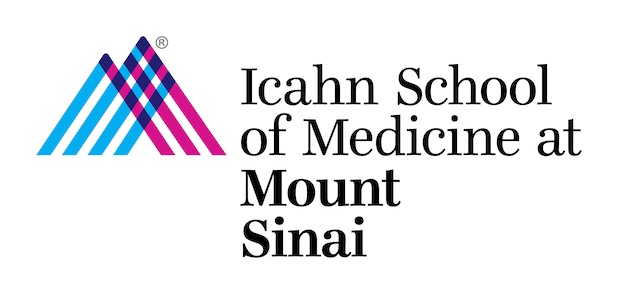 Provided by the Icahn School of Medicine at Mount Sinai.