What is Palliative Care?
What is Palliative Care?
FOR PAYERS & POLICYMAKERS
What is Palliative Care?
Dr. Diane Meier, Director of the Center to Advance Palliative Care, defines what palliative care is and how it can help those facing serious illness, as well as their families.
---
DEFINITION: Palliative care is specialized medical care for people with serious illness. This type of care is focused on providing relief from the symptoms and stress of a serious illness. The goal is to improve quality of life for both the patient and the family.
Palliative care is provided by a specially trained team of doctors, nurses, and other specialists who work together with a patient's other doctors to provide an extra layer of support. It is appropriate at any age and at any stage in a serious illness, and it can be provided along with curative treatment.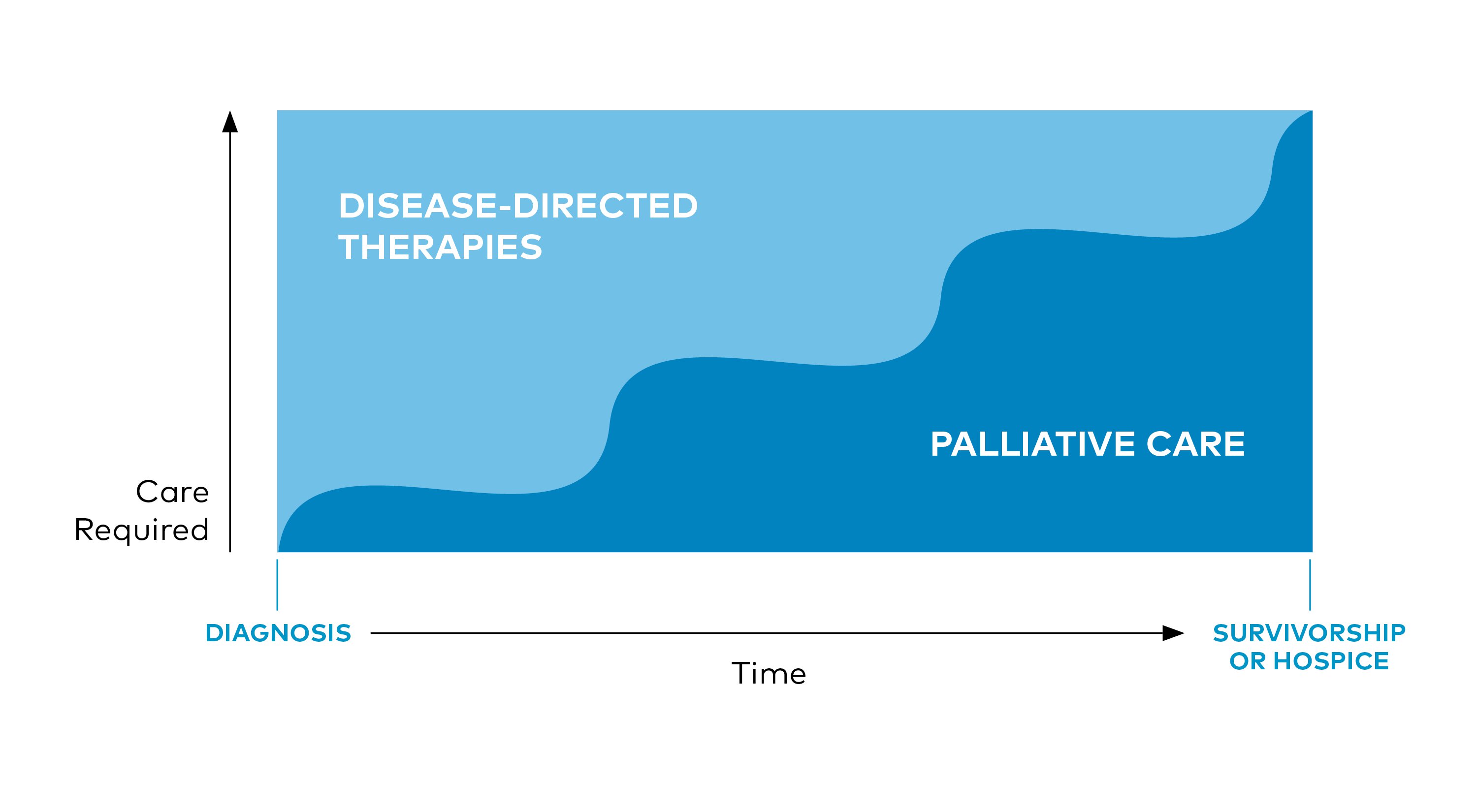 A Rapidly Growing Trend in Health Care
Over the last decade, palliative care has been one of the fastest growing trends in health care. In fact, the number of palliative care teams within U.S. hospitals with 50 or more beds has increased 164% since 2000.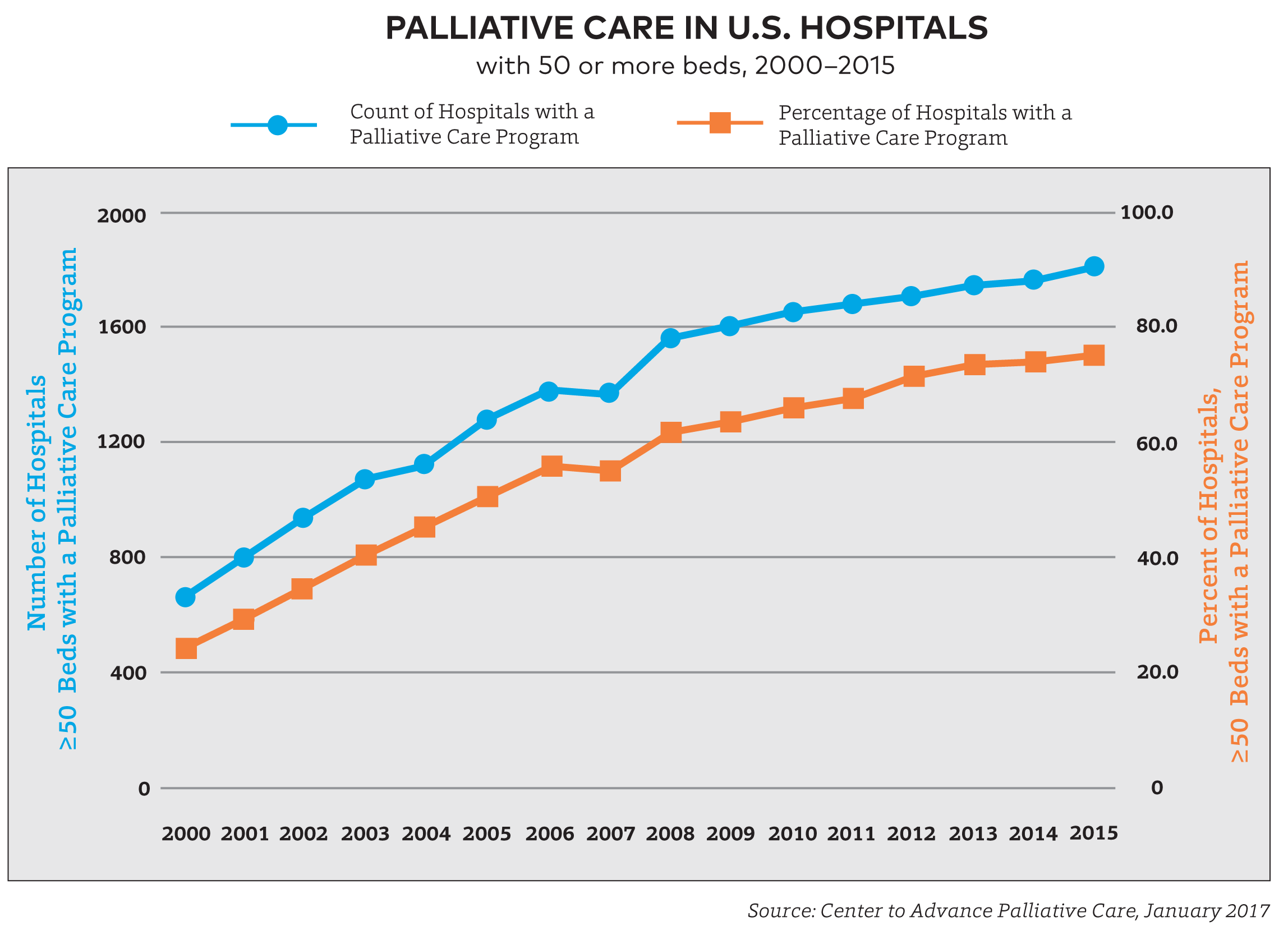 Why this rapid growth? Quite simply, palliative care improves quality of care and quality of life for patients and can lead to overall cost savings.
Research Shows People Want Palliative Care
Public opinion research by the national polling firm Public Opinion Strategies reveals a strong interest in palliative care and a belief that patients should have access to this type of care at hospitals nationwide. Once informed, consumers say they would be very likely to consider using palliative care if they or a loved one had a serious illness.

How Likely Would You Be to Consider Palliative Care for a Loved One?
The Kaiser Family Foundation's November 2017 report, Serious Illness in Late Life: The Public's Views and Experiences, provides insights into the public's perspectives about facing serious illness and helps identify for policymakers what gaps remain in terms of advance care planning and preparations for serious illness among older adults.
High-Quality Palliative Care Must Be Available to All People Living with Serious Illness
CAPC has compiled resources that policymakers, health plans, and other stakeholders can use to increase access to high-quality palliative care: