Summer camp season has begun! Parents are frantically labeling hats, swimsuits and water bottles, lugging bulging bags to cars and buses, and tearfully waving goodbye to children heading for sports, friendship, and adventure. Thanks to more than a hundred specialized camps around the country and the army of volunteers that staff them, thousands of children living with serious illnesses, such as cancer and sickle cell disease, will also go to camp this summer – giving families a taste of normalcy during an otherwise harrowing time.
To explore what it takes to support the summer camp experience for seriously ill children, CAPC talked to Rebecca Kirch, board member for KOA Care Camps and executive vice president of health care quality and value at the National Patient Advocate Foundation, and Maggie Rogers, a survivor of childhood cancer, summer camp alum turned staff member, and CAPC's Director of Research.
Q: What is important about summer camp for children living with serious illnesses and their families?
Rebecca: Summer camp is an incredible palliative care prescription for seriously ill children and their families. For the week or so that the children are in camp, they have fun, find friends, and make indelible memories. But most importantly, for that particular time, they're not sick kids, they're just kids. And they are having a blast. That's why we always say: "healing happens here." There have been studies[i] that show the psychosocial benefit of these camps, but really the proof of concept lies with people like Maggie, who came back year after year after her treatment was complete, and keeps coming back as an adult volunteer.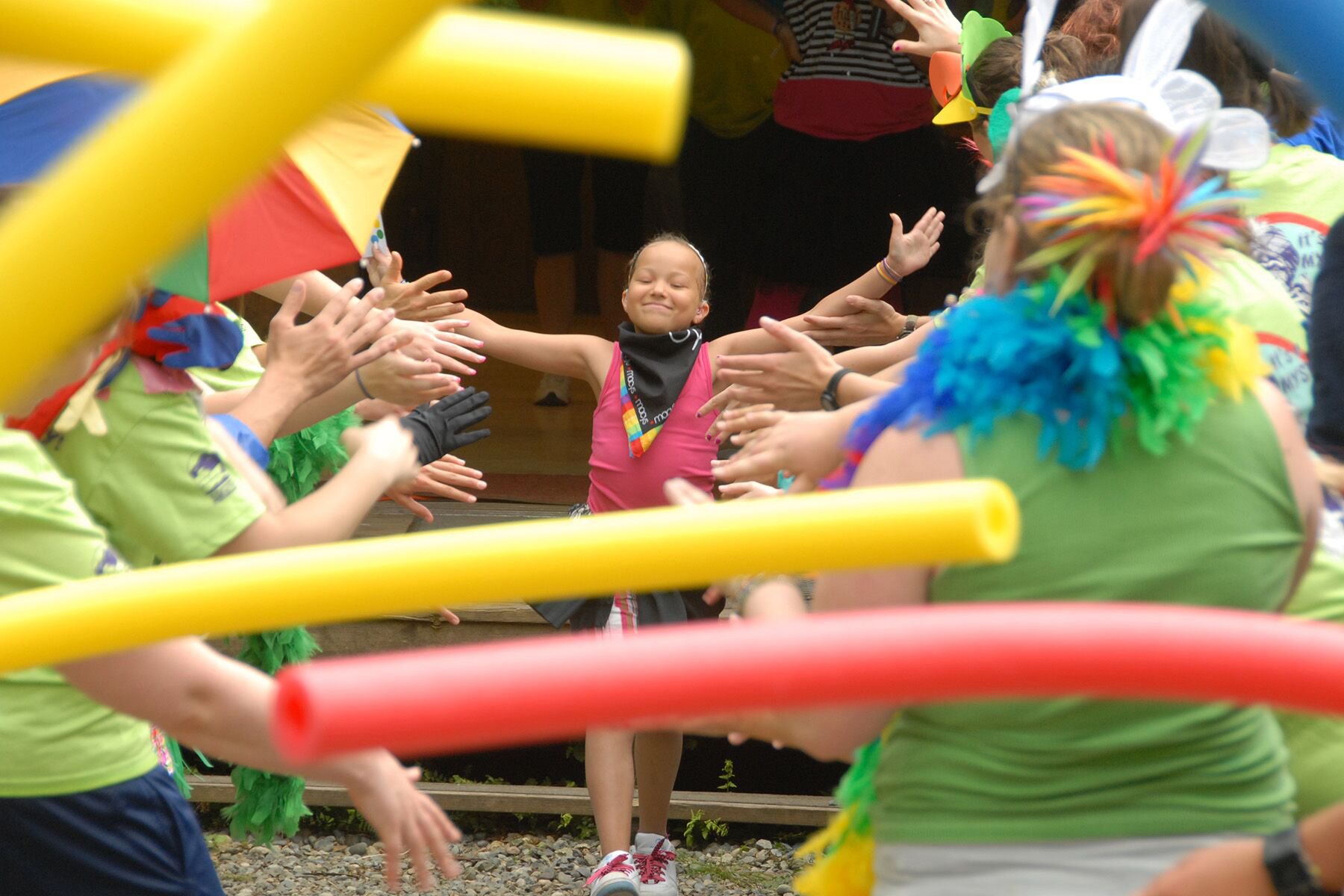 Maggie: For the kids, the most incredible thing is that they get to feel normal. I was able to do normal camp activities like art, swimming, and karate – just like my friends from school – even though I couldn't attend the same camps because I was in treatment.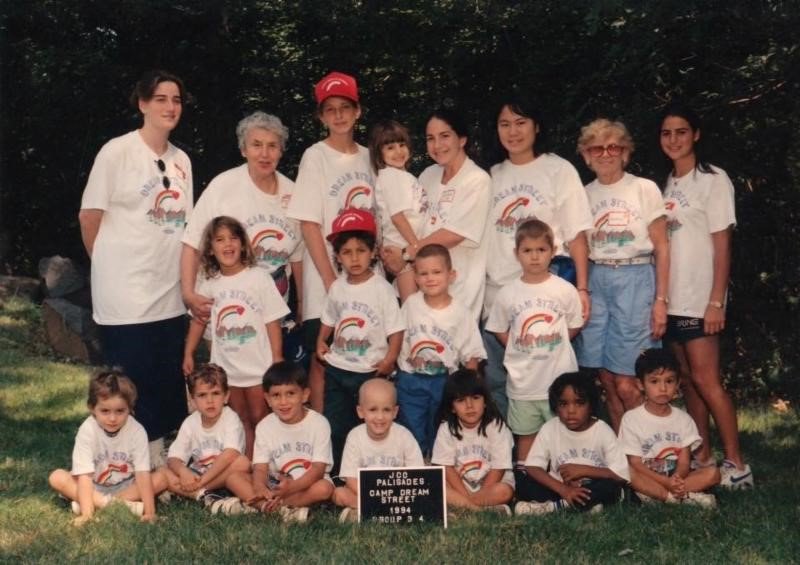 It was also an amazing experience for my older sister because our camp, Camp Dream Street, invites healthy siblings to attend as well. At school and other activities, children would start to treat her differently when they learned her sister was sick, but at Dream Street, she could feel normal and make friends with other kids who were living with similar home situations.
And my parents got a much needed break. The camp had onsite oncology doctors, nurses, and social workers that were on hand to care for us, including my own physician oncologist. My parents knew that from the moment the bus picked me up that everything would be under control. There's really nothing else that fulfills this unique need that sick children and their families have to feel normal.
Q: What is KOA Care Camps' role in supporting summer camps for children with a serious illness?
Rebecca: KOA Care Camps is a non-profit organization that was started more than thirty years ago by Kampgrounds of America, to award grants to summer camps for children with cancer. The care camps we support are not located at KOA campgrounds; rather, this cause was chosen as KOA's charity of choice in the spirit of embracing the importance of corporate social responsibility.
We are working to expand the care camps donor base to include other entities across the outdoor recreation industry and beyond. We raise money for camp programs across North America that meet quality standards so that the kids are safe and have the best time possible. Many are in the countryside, but some are in inner cities, and some are run in hospitals. Camps may include siblings or even whole families, and they may have bereavement programs as well.
Each camp has its own unique menu of options, but on average, the cost of a week of camp is around $1800 per child, which is covered entirely by philanthropic support. Many of the kids go back year after year, even after treatment concludes, so we are always worrying about how to raise the money to meet the demand, as well as to support other needs like capital improvement projects and continuing education for staff.
Q: How do children and families get connected to summer camp and is there any cost to them?
Rebecca: Families are usually connected to camp through their treatment team, but sometimes through word of mouth. Parents and/or pediatric staff submit applications and supporting information to secure places for their campers, giving indications about the child's current status and treatment. Some children may need chemotherapy administered to stay on their treatment schedule, for example, and some camps can accommodate that. The camp and medical staff review the applications carefully to make sure they can provide the care that the children and families need.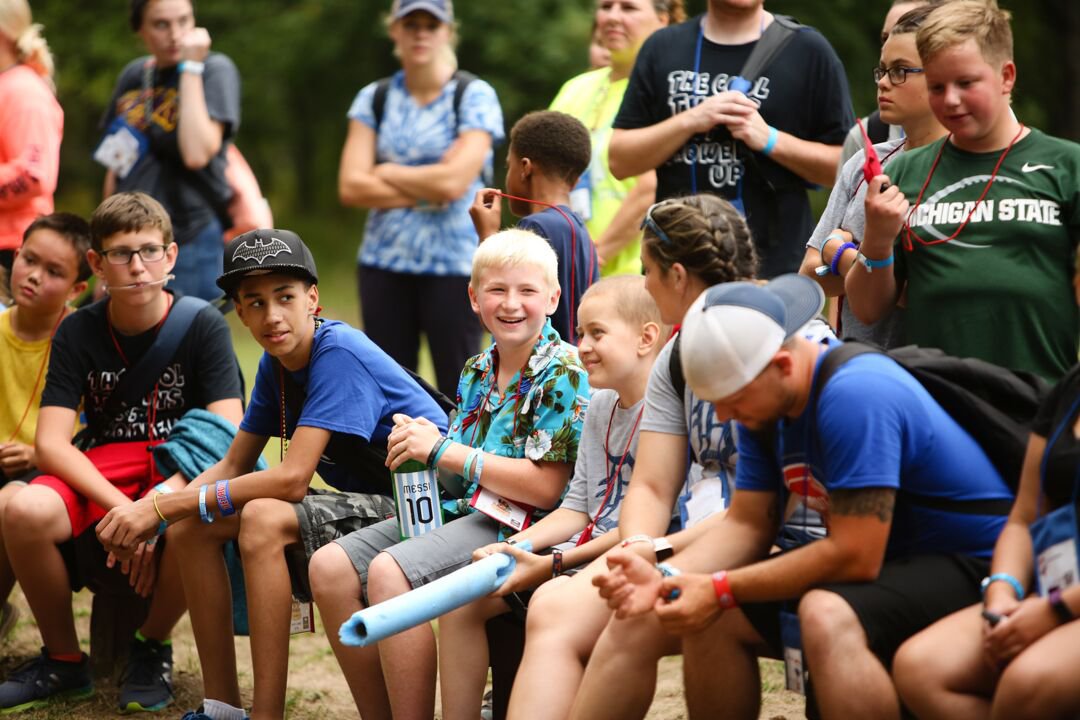 The majority of summer camps we fund are free for children, siblings, and families to attend. This includes all the usual camp expenses for meals, a bed and activities, and all medical care needed during their stay. Everything is covered by philanthropic support raised by the individual camps, and through the grants provided by the care camps program.
Q: How do care camps find their staff and what do they get out of the experience?
Rebecca: Many of the care camps are staffed and run by volunteers, including medical and nursing personnel who dedicate their vacation time to these children. We hear consistently from these volunteers that the time they spend with our campers is a booster for their professional resilience – it really helps them get through the rest of the year. And then, many of the camps have a lot of staff who were campers themselves, like Maggie, who want to give back to other children and families.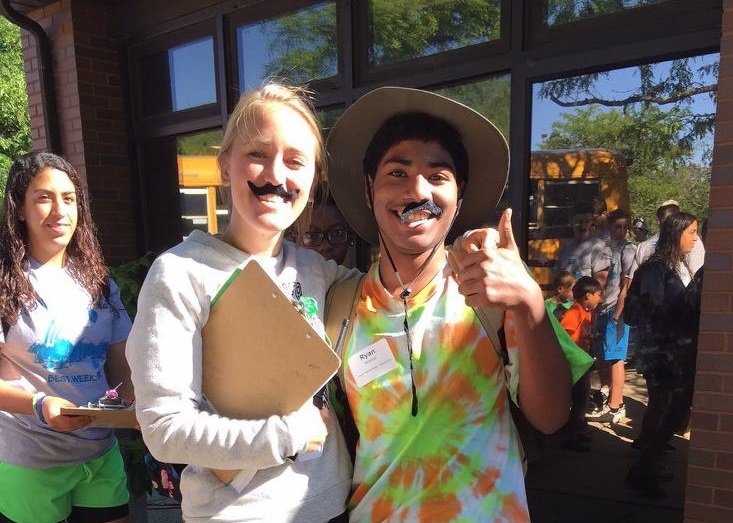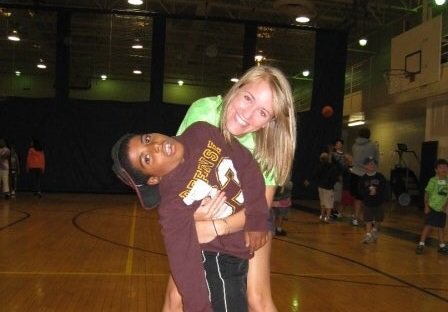 Maggie: I was only four years old when I was diagnosed. I went to camp with my sister for the three summers I was in treatment, and then every summer until I was thirteen. Once I was too old for camp, I volunteered in whatever way I could until I was old enough to be a counselor, and I've done it ever since.
Many past campers come back as staff, a testament to the amazing camp experience at Dream Street. For some of the counselors who aren't alumni, I think there can be some nerves about volunteering to work with sick children, but by the end of the day they are giving piggy back rides and sharing hugs. The program is focused on quality of life and being present – for both the children and the counselors – and it's so rewarding to be a part of giving these children what we call the "Best Week Ever!"
Q: How do the camps work with patients' medical teams to prepare the camp for meeting campers' complex needs?
Rebecca: Many of the camps have direct relationships with the pediatric departments of the local health systems, and they often have on-site medical services staffed by clinician volunteers drawn directly from those systems – so the level of communication and coordination is very close. These camps are all well-versed in caring for children with compromised immune systems and addressing their other cancer-related concerns.
Planning includes everything from day-to-day management of special dietary needs, symptom management, and wellness support—so that the children can safely and comfortably participate in activities—to integrating treatment schedules and planning for emergencies.
Q: How does KOA Care Camps ensure quality at the camps that it funds?
Rebecca: We have a partnership with Children's Oncology Camping Association, International (COCA-I), the professional association for these summer camps. COCA-I has training programs, quality standards, quality improvement programs, and survey-based accreditation. KOA Care Camps works in lock-step with COCA-I, so for a camp to apply for grant funding from Care Camps, they have to be a COCA-I member.
COCA-I has a very popular annual conference and regional conferences with a variety of professional development opportunities covering everything from learning how prevent head lice, how to do arts and crafts on a budget, how to engage kids who are reluctant or scared, and how to support the resilience of the camp team members. The individual camps also have their own training programs to ensure they are meeting COCA-I quality standards.
Q: What can clinicians caring for seriously ill children do to support these specialized summer camps?
Rebecca: I'll suggest three action steps to consider. First, if not already familiar, I would ask clinicians to please get to know the care camp in their region and refer their pediatric and adolescent patients who they feel would benefit from the camp experience. COCA-I maintains a directory of its member camps with contact information, and there are some camps still taking applications for this summer.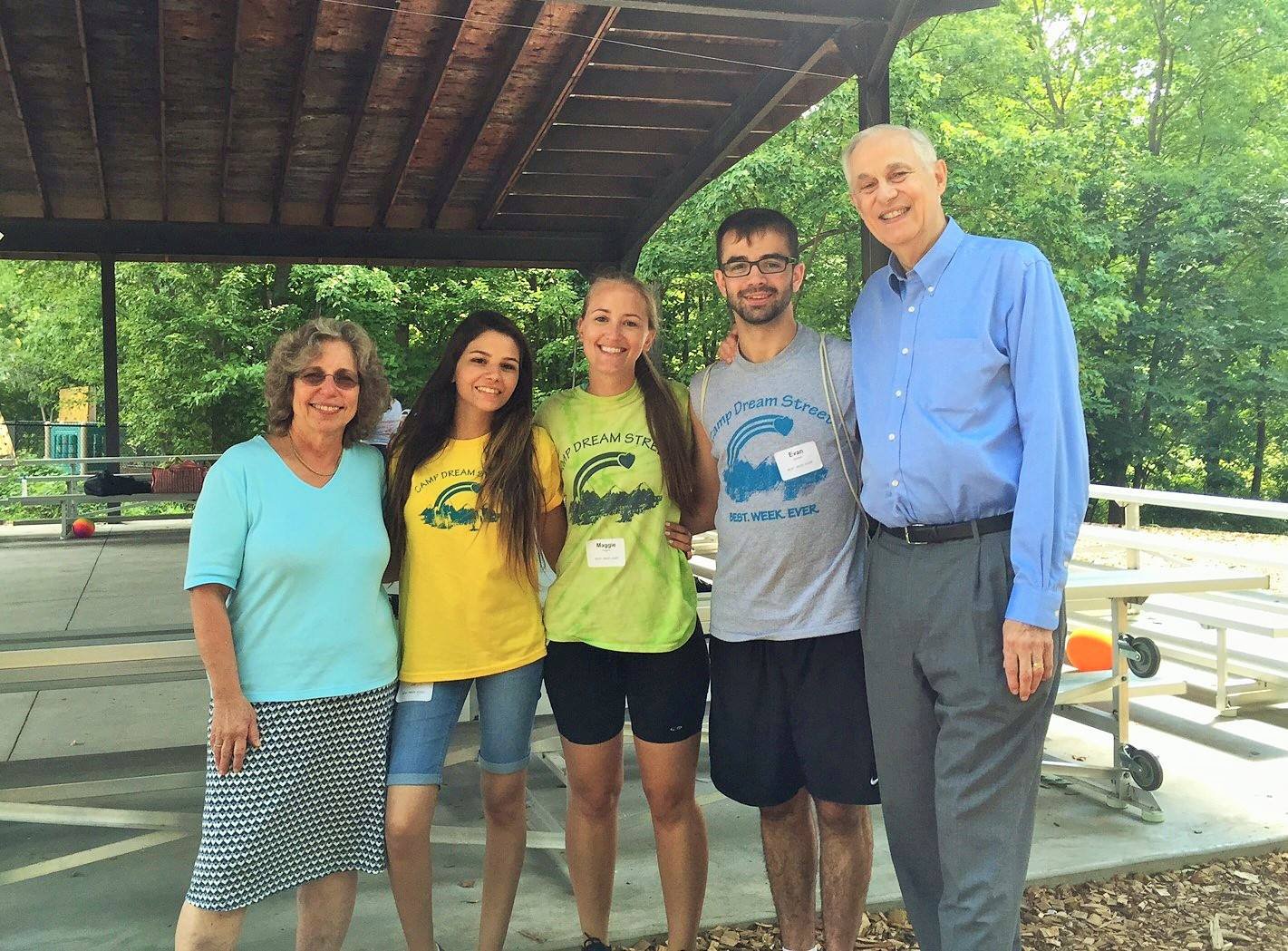 Second, consider volunteering time and talent at the camp as part of the staff. Camps are often in need of clinician volunteers to donate their time and expertise to supporting the summer camp experience – these camps rely on doctors, nurse practitioners, nurses, child life specialists, and psychologists to volunteer.
And last but certainly not least, support care camps directly by making a donation as individuals or through a team fundraising effort. These camps are always in need of funding so that we don't have to turn families away from this life-affirming experience.
Maggie: It's hard to describe how amazing it is for these kids to have just a small taste of a normal childhood, outside the hospital setting, bonding with children who understand them. That's why I go back year after year, and why I would encourage clinicians to tell their patients about these incredible camps that are free, available, and tailored to their patients' needs. Clinicians can also volunteer and see the magic for themselves.
Get involved
Refer your patients
It's not too late to refer your patients to camp this summer! (Or, start planning for next year.) Check out COCA-I's directory of member camps with contact information.
Volunteer
If you have the time to volunteer your talent to one of the sixty-eight COCA-I camps with staffing needs, click here. They are always looking for health care volunteers — doctors, nurses, nurse practitioners, psychologists, and more!
Learn more
As told to Saskia Siderow, Ormond House LLC
[i] Yelena P. Wu, Jessica McPhail, Ryan Mooney, Alexandra Martiniuk & Michael D. Amylon (2016) A multisite evaluation of summer camps for children with cancer and their siblings, Journal of Psychosocial Oncology, 34:6, 449-459, DOI: 10.1080/07347332.2016.1217963