Leadership
A Retiring Social Worker Reflects on her Palliative Care Journey
August 1, 2014

|

By CAPC Staff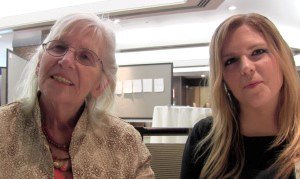 In the early 1990s, social worker Sue Degnan knew something was missing from the care her Oncology team was delivering. She watched doctors and nurses come and go from hospital rooms without taking the time to truly communicate with their patients and families, especially those facing serious illness, and thought her staff could be doing more.
"A lot of families were struggling because they didn't get to sit down and have conversations with their medical professionals. They didn't know they had choices when it came to their treatment options and I thought that the relationship between patient and clinician was greatly lacking."
That's when Sue discovered what palliative care was and how it could fill the gap by adding an extra layer of support for patients and families as they navigated through uncertain waters. At the time, less than 5% of all hospitals in the United States were offering palliative care services, but that didn't deter Sue and a few of her colleagues at Huntington Hospital in New York from taking action.
"After discovering that not only does it help patients facing serious illness immensely but that there's a strong business case for the hospital as well, I knew it was something we had to push for. From that moment on, we began a grassroots movement to offer this kind of care as much as possible."
That movement has turned into a successful palliative care program at Huntington which now features a full interdisciplinary team of trained palliative care specialists who see an average of 95 palliative care consults a month. The team's development is a reflection of the growth of palliative care in the United States as well. At present, 61 percent of all hospitals with 50 beds or more offer palliative care programs; a far cry from the days where Sue began her uphill climb to help implement a palliative care program at her hospital.
Now, as Sue enters retirement after an accomplished 52-year career, she is able to reflect on what her team has accomplished.
"That I'd be able to retire and see something come to life that I always had a passion for is a wonderful thing. There's not a lot of people that can say that they did what they set out to do and have no regrets about how they got there."
Listen to this CAPC Podcast with Sue Degnan as she discusses what it takes to succeed in the role of the palliative care social worker and how she believes that her successor is the right person to continue her legacy.