Leadership
Celebrating 20 Years of Milestones
December 18, 2019 | By CAPC Staff
As we wrap up our 20th anniversary year, we are excited to share major milestones from both CAPC and the palliative care field.
The Early Years: 1999 - 2005
To start, did you know that CAPC was established with a generous grant from the Robert Wood Johnson Foundation, in order to improve the care of people living with serious illness and their families? And that the first CAPC National Seminar was just a year later? The first six years were filled with significant accomplishments.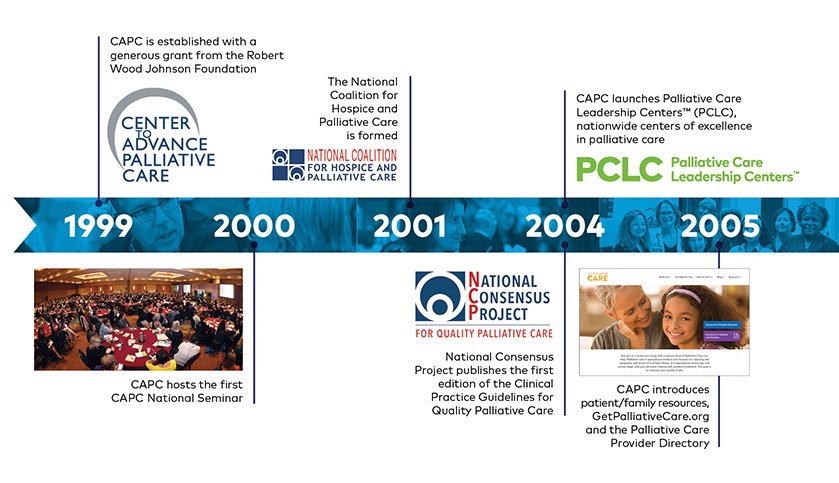 Continued Growth: 2008 - 2012
CAPC and the field continued to see lots of continued growth and success in the years to follow. Did you know that palliative care officially became a medical subspecialty for physicians and social workers in 2008? And, that the first State-by-State Report Card on access to hospital palliative care was launched in the same year by CAPC and the National Palliative Care Research Center (NPCRC)? See below for a continued snippet of history!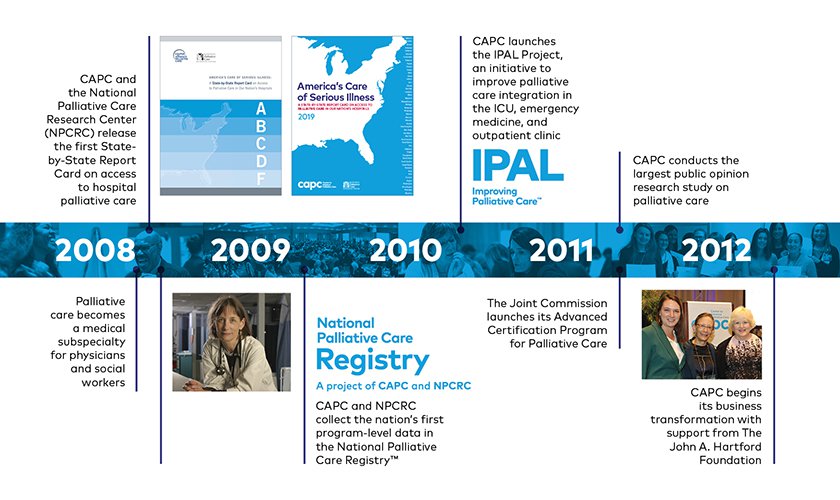 Scaling Up: 2015 - 2019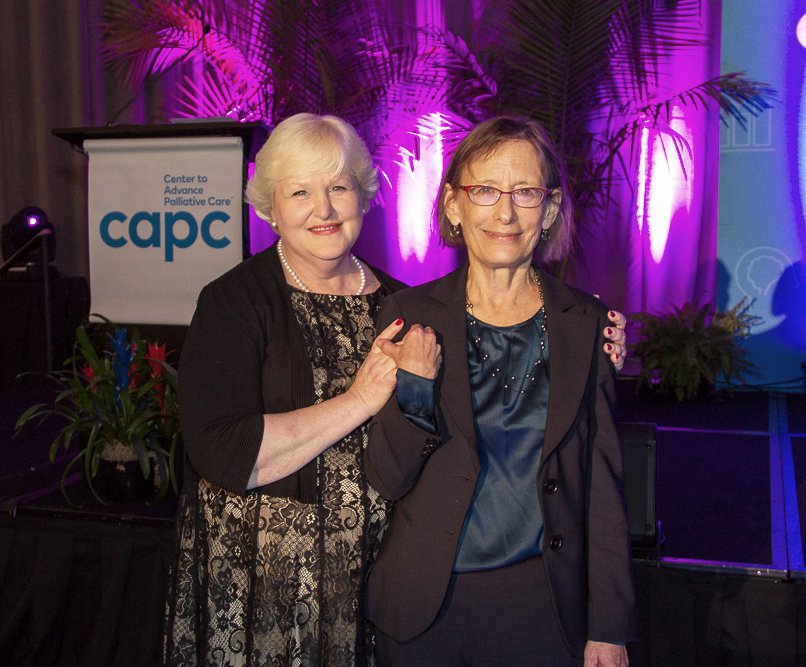 The next five years (including 2019) were a period of tremendous growth for CAPC. This included transforming into a member-based organization with support from The John A. Hartford Foundation; launching an online clinical training curriculum; announcing a partnership with the American Hospital Association (AHA); and reaching a major milestone of over 350,000 course completions by health care professionals across the United States. See below for the full picture.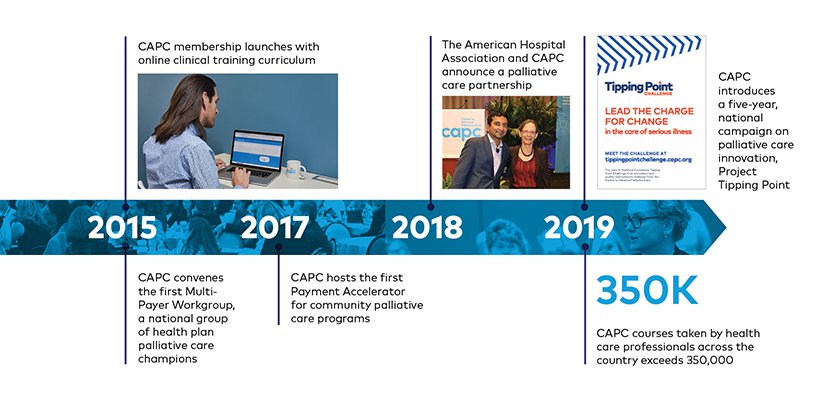 Thank you for everything over the past twenty years! We're looking forward to many more years of increasing the availability of quality health care for people living with a serious illness.
Get the latest updates in your inbox!