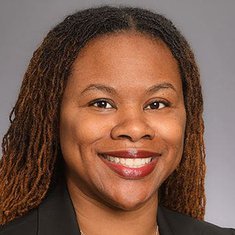 Sherika Newman, DO
Dr. Sherika Newman is the Associate Medical Director at Vitas Healthcare-Atlanta. She has practiced palliative medicine since 2009, in both inpatient and outpatient settings—including private practice, as team physician at Lee Health Memorial Hospital Q-Life Palliative Medicine Program, and then palliative care site director of Emory Saint Joseph's Hospital.
In 2012, Dr. Newman was a nominee for the Robert Wood Johnson Leadership Award. Additionally, Dr. Newman worked on the Florida Physician's Orders for Life Sustaining Therapy (POLST).
Dr. Newman received her DO from Nova Southeastern University College of Osteopathic Medicine. She completed her family medicine residency, followed by her fellowship in hospice and palliative medicine, both at Broward Health in Florida.
Upcoming Events
Presented By