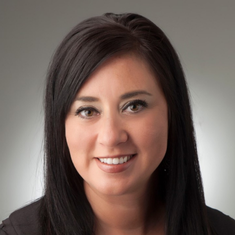 Jeanna Ford, DNP, APRN, ACNS-BC, ACHPN, FPCN
Dr. Jeanna Ford is a Clinical Nurse Specialist in the field of palliative care and hospice.  Dr. Ford has a Bachelor of Science in Biological Sciences, a Bachelor of Science in Nursing, a Master of Science in Nursing, and a Doctor of Nursing Practice. She is double board certified as a Clinical Nurse Specialist in Adult Health and as an Advanced Certified Hospice & Palliative Care Nurse. Dr. Ford also holds the prestigious titles of a Fellow in Palliative Nursing Care as well as a Fellow of Clinical Nurse Specialists.
She has served as a bedside nurse, advance practice nurse, and clinical leader in the specialties of intensive care, oncology, palliative care, hospice and has been instrumental in the startup of several palliative programs. When the COVID-19 pandemic began Dr. Ford served as a frontline clinician caring for indigenous people at the end of life.
Dr. Ford is a national speaker, published author, and focuses her clinical expertise in the areas of palliative care, symptom management, and cultural sensitivity at the end of life with an emphasis on indigenous populations. She works as an APRN for the University of New Mexico Hospital's palliative pare program as well as serves as adjunct faculty for the University of Oklahoma's college of nursing graduate school.