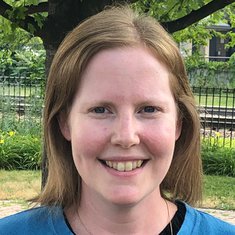 Jaime Goldberg, MSW, LCSW
Jaime Goldberg, MSW, LCSW is currently a full-time PhD student at the University of Wisconsin-Madison School of Social Work, studying aging and palliative care. Ms. Goldberg's research interests center around addressing the health care needs of complex family systems during serious illness and at the end of life, and enhancing interprofessional education for health care professionals to address such needs.
Ms. Goldberg currently teaches communication and health care decision-making courses through the University of Maryland-Baltimore Master of Science Program in Palliative Care. She previously served as social work specialist for the Cedars-Sinai Supportive Care Medicine team and palliative care social worker for the Veterans Administration Greater Los Angeles Inpatient Palliative Care Consultation service. She was a member of the core faculty for the Palliative Medicine Fellowship Program at both institutions. Ms. Goldberg earned her Master of Social Work from Washington University in St. Louis.