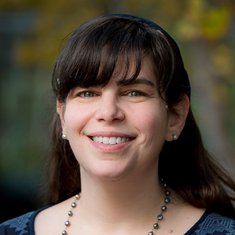 Allison Kestenbaum, BCCi, ACPE
Allison Kestenbaum, a board certified chaplain (NAJC and APC) and certified pastoral educator (ACPE), is the CPE program supervisor and palliative care chaplain for the Howell Palliative Care Service at UC San Diego Health. In her current role, she developed and supervises a palliative care specialty spiritual care training program, ACPE: The Standard for Spiritual Care and Education. She also conducts research about spiritual and palliative care patient care and education.
Prior to working at UC San Diego Health, Ms. Kestenbaum served as director of programs and taught pastoral care to clergy of all backgrounds at the Center for Pastoral Education at the Jewish Theological Seminary in NYC, and was a chaplain supervisor at UCSF Health. She earned her MA in Judaic Studies and MPA in Non-profit Management and Public Policy from New York University. In 2018, she received a Cambia Health Foundation Sojourns Scholars Leadership Program Award.
Upcoming Events
Presented By