Serious Illness Quality Alignment Hub
Last Reviewed: March 4, 2019
The Serious Illness Quality Alignment Hub ("the Hub") is a coordinated effort to develop a national strategic plan that will incentivize and/or require delivery of high-quality care for people living with a serious illness.
The Hub is a three-year effort of the Center to Advance Palliative Care (CAPC), coordinated with the National Quality Forum and funded by the Gordon and Betty Moore Foundation. It has four tracks, each focused on developing requirements and/or incentives for access to high-quality palliative care.
Needs Assessment: investigating operations and opportunities across multiple levers of accountability
Accountability Committee: assessing and prioritizing opportunities to strengthen accountability for access to quality palliative care, by feasibility and likely impact
Quality Measurement Committee: cataloging measures and making recommendations to address measurement gaps
National Serious Illness Projects: coordinating and aligning multiple national efforts to improve access to quality palliative care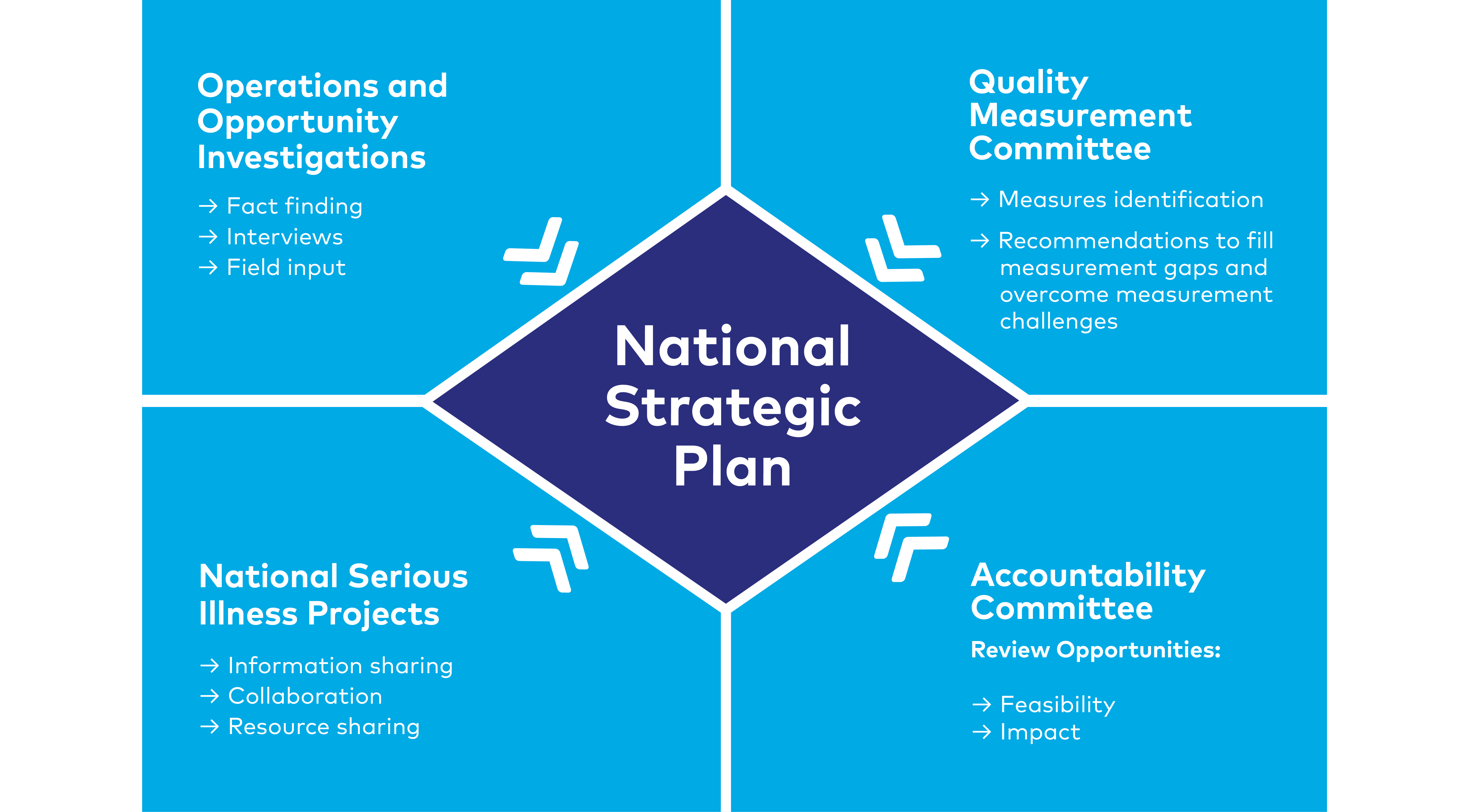 What's in the Toolkit
Get the latest updates in your inbox!