Collaboration Models
Successful Patient Outcomes Through Collaboration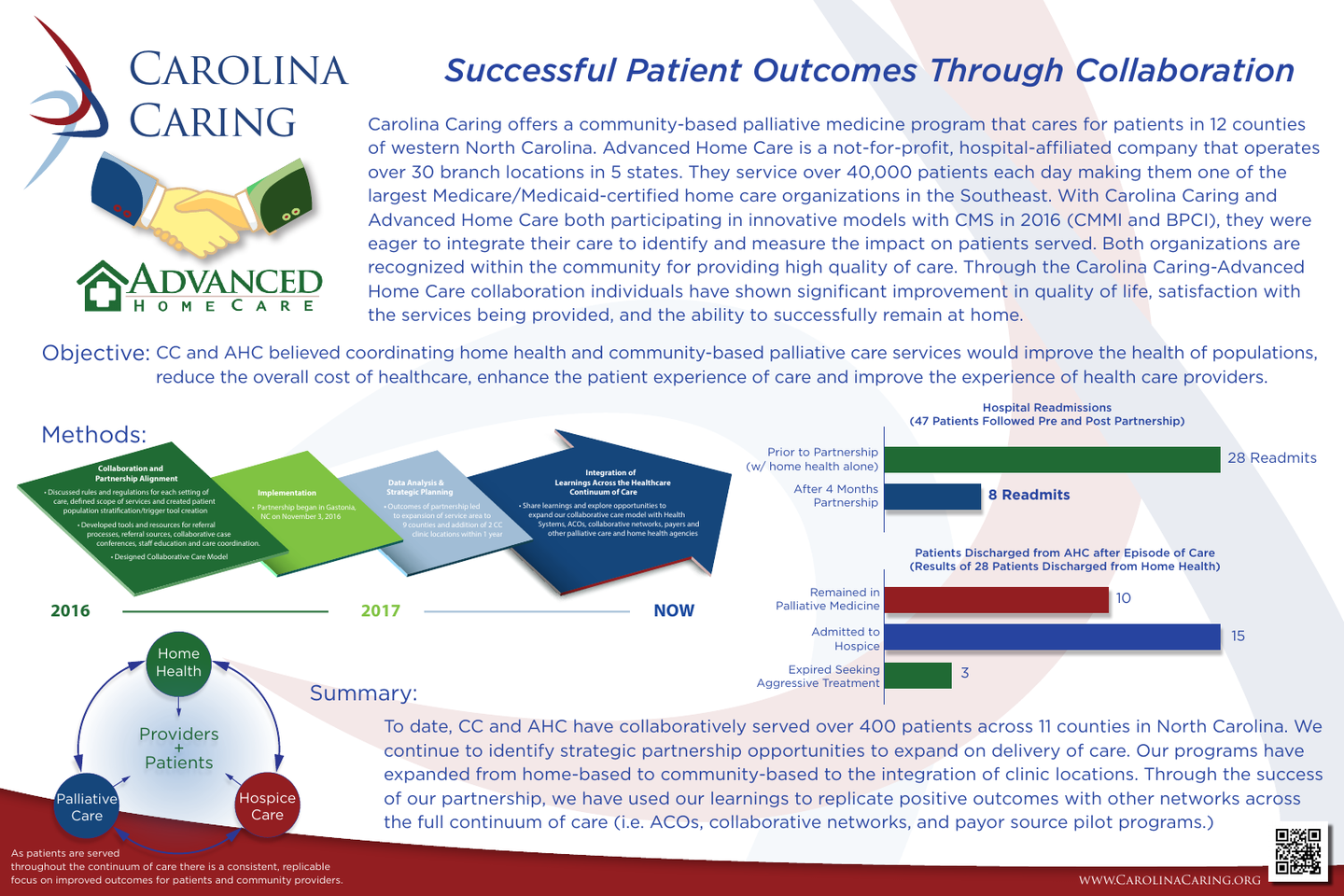 The intent of our partnership was to collaborate care between Life Transitions (not-for-profit community-based palliative care program serving 12 counties and over 550 patients in North Carolina) together with Advanced Home Care (not-for-profit, hospital-affiliated company tha operates over 30 branch locations in 5 states) to show how community-based palliative care in collaboration with home health could help improve the health of certain populations, reduce overall cost of healthcare, enhance the patient experience of care and improve the experience of other health care providers.
Through collaboration, partnership alignment, implementation, data analysis, strategic planning, and then integration of learngings across the healthcare continuum, the partnership between Life Transitions and Advanced Home Care was able to show significant improvement in quality of life, statisfaction with the services provided, and the ability to successfully remain at home.
With the success of our partnership, both organizations have been able to use our learnings to replicate positive outcomes with other networks across the full continuum of care.
Author
Scott Lofland, MBA
Director of Palliative Care Operations
Life Transitions (Palliative Care Center and Hospice of Catawba Valley)
3975 Robinson Rd
Newton, NC, 28658
(828) 466-0466
Get the latest updates in your inbox!