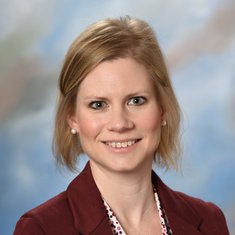 Stephanie Leung, MBA
As Education Program Manager, Stephanie works closely with content experts and leaders in the field to provide high-quality palliative care education and technical assistance for healthcare professionals nationwide.
Stephanie comes to CAPC with many years of community health program management. Prior to joining CAPC, she served as the Project Specialist for a large non-profit hospice serving the Cincinnati region. She worked on Conversations of a Lifetime®, a community focused advance care planning initiative to move the process upstream. This work was highlighted in the Journal of Palliative Medicine's article, Initiating Advance Care Planning in Primary Care: A Model for Success. She assisted in the development of an NP-led multidisciplinary community-based palliative care program; and provided data analysis & outcome measurement support for community-based and inpatient palliative medicine programs. In addition, as a Respecting Choices Advanced Steps® Instructor she has trained hundreds of healthcare professionals to become Advance Care Planning Facilitators.
She received a BS in Exercise Science and Fitness Management from University of Dayton and MBA from Wright State University.