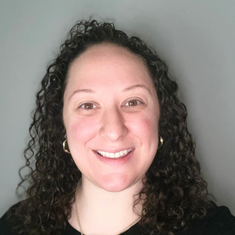 Maddalen Gonzalez
Maddalen Gonzalez is CAPC's Operations Manager and provides administrative support to the organizational health of the organization with a strong focus on human resources initiatives. She is committed to working collaboratively with the team to make a positive impact in our space. She has witnessed the impact that compassionate and comprehensive care can have on individuals and their families.
Maddalen joins us with 10 years of experience in the healthcare field. Her journey began as a medical assistant where she learned the intricacies of patient care and developed a passion for helping others. She later transitioned to the program manager for the palliative care team at Calvary Hospital.
Ms. Gonzalez received her BS in Information Management from the CUNY School of Professional Studies.