Serious Illness Strategies
Serious Illness Strategies
Driving Better Value and Quality of Life for High-Risk Populations
To improve access to quality palliative care, health plans and risk-bearing providers need effective strategies to deliver and finance palliative care. CAPC's Serious Illness Framework is a comprehensive approach to transforming care for people with serious illness.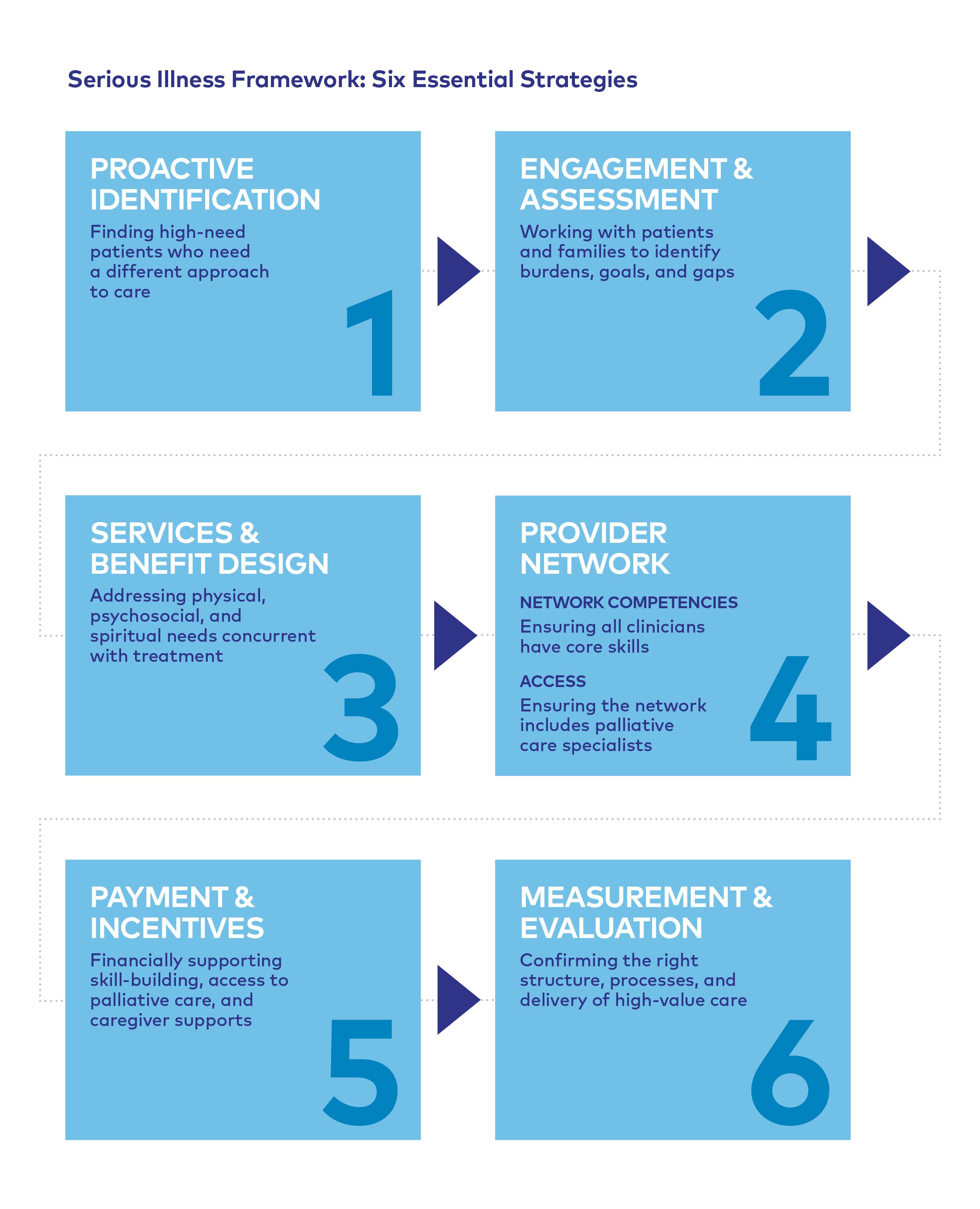 CAPC's publication  Serious Illness Strategies explains how this simple framework of six proven strategies can help health plans and accountable care organizations achieve the triple aim—higher quality and satisfaction at lower cost. By consolidating best practices from health plans and ACOs across the country, Serious Illness Strategies makes the case for advancing access to quality palliative care and provides practical guidance for implementation of the Serious Illness Framework.
This resource builds on the foundational Payer-Provider Toolkit, where health plans and ACOs can find examples and case studies across the different strategies. CAPC members can access additional program design tools and resources, as well as a rich online clinical training program, to teach the essential communication and pain/symptom assessment skills described in Strategy 2.