Patty and Jay Baker
Private philanthropy has played a vital role in advancing many major movements in America, from the creation of public libraries, to the expansion of national parks, to biomedical innovation. The same is true for palliative care, and the field continues to grow and evolve thanks to visionary philanthropic leaders like Patty and Jay Baker.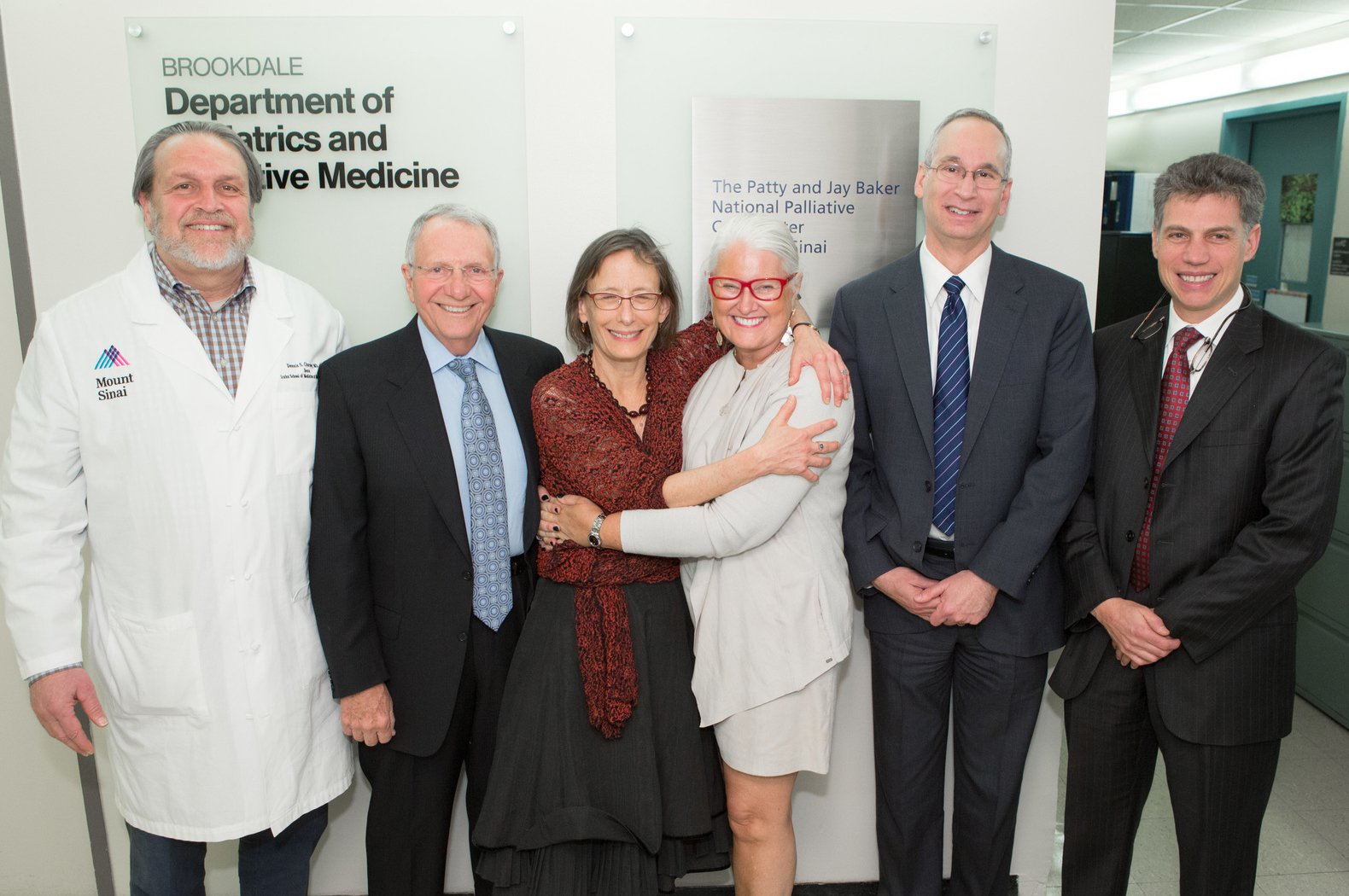 Already longtime supporters of the arts, higher education, and health care both nationally and locally in their home community of Naples, FL, in 2014, the Bakers made a transformative commitment of $10 million to establish The Patty and Jay Baker National Palliative Care Center at the Icahn School of Medicine at Mount Sinai. The Baker Center, which unites the Center to Advance Palliative Care (CAPC) and the National Palliative Care Research Center (NPCRC), supports public policy, education, training, national outreach and public awareness, and research aimed at improving access to quality palliative care for all Americans with serious illness and their families.
"Palliative care takes the larger view of caring for patients by looking at their entire spectrum of needs," says Patty, a noted Broadway theater producer and philanthropist. "It goes beyond seeing the patient through the prism of illness. One of the many goals of palliative care is to help patients remain safely and securely in their own homes and avoid repeated trips to the hospital, which we wholeheartedly support."
The Bakers recognize that despite the field's growth, significant misunderstanding and lack of awareness about palliative care still abound within the general public and among health care professionals. Motivated to tackle this problem, in 2018 the Bakers announced a new leadership commitment to support a special initiative at CAPC to increase public awareness, correct misconceptions, and make palliative care meaningful and relevant to all Americans. Through this forward-thinking gift, the Bakers are partnering with CAPC to remove one of the greatest obstacles to palliative care expansion.
"We have an ethical obligation to ensure that all aspects of the suffering of patients and families are addressed," says Jay, former president of the Kohl's Corporation. "Patty and I have a personal connection to this issue. We strongly believe that everyone should have easy access to palliative care services on the national level."