Cambia Health Foundation and CAPC: Paving the Way for Home-Based Palliative Care
Hospital palliative care is now routinely available for patients with serious illness and their families, especially in larger hospitals that serve the sickest and most complex patients. While this is good news, we are far from securing reliable access to palliative care for the majority of our nation's patients who are neither dying nor in the hospital. In order to ensure access to palliative care where people need it, we must help communities serve patients and their families where they live—in their own homes.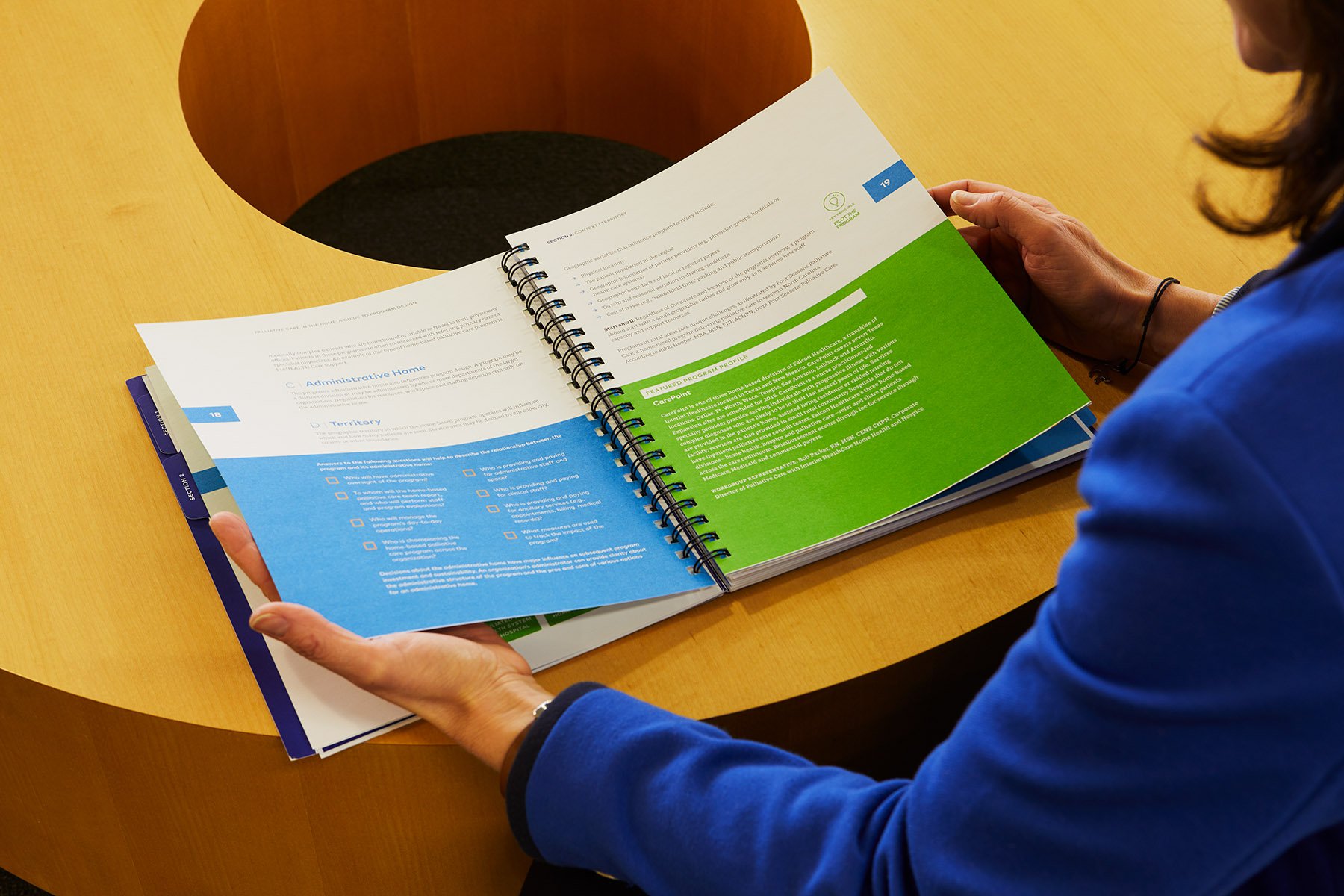 In 2017, the Cambia Health Foundation partnered with CAPC to build palliative care capacity in the community. With a generous grant from the Foundation, CAPC conducted a nationwide needs assessment to understand the obstacles to growth in the number and capacity of home-based palliative care programs. The needs assessment revealed substantial barriers facing home-based programs—specifically, a need for technical assistance on program development and sustainability, uncertainty about the applicability of palliative care quality standards to home-visiting programs, and significant concerns about financial sustainability.
With further support from the Cambia Health Foundation, CAPC recently developed a program to tackle these challenges, comprised of a three-pronged strategy to remove barriers and propel growth in the field of home-based palliative care. To build leadership skills and respond to requests for technical assistance, CAPC will produce an expanded suite of tools and training to support the development of high-quality, sustainable home-based palliative care programs. To improve access to—and quality of—home-based services, CAPC will expand upon its current initiative to compile a national database of community-based palliative care programs and will translate these data into high-impact reports, including a new State-by-State Report Card in 2019. To increase professional awareness, CAPC will launch a nationwide campaign to disseminate a steady drumbeat of information about existing tools and resources that support sustainable home-based palliative care program design, and will enhance its Member Services department to provide high-touch support to home-based program leaders.
Home-based palliative care is the future of quality medical care for the sickest and most complex patients and their families. Thanks to the Cambia Health Foundation, CAPC will continue to strengthen and catalyze growth in palliative care in the setting where patients need it most, in their homes.