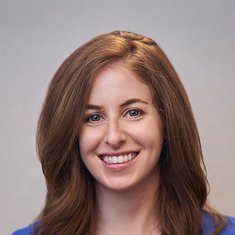 Melissa Baron
Melissa Baron is a Senior Manager, Marketing and Communications at CAPC, where she contributes to the development and execution of the organization's marketing and communications strategy. Ms. Baron oversees the Palliative in Practice blog, collaborating with leaders across the country to promote their innovative work to the field at large. Ms. Baron is responsible for other content-related initiatives including CAPC's podcast. She also supports CAPC's public awareness efforts, national-conference exhibiting presence, and the Tipping Point Challenge.
Ms. Baron brings over ten years of marketing experience to her work at CAPC, and has volunteered with the Bubble Foundation, an organization promoting health and wellness education in underserved communities.
Ms. Baron received her BA in Behavioral Science from Drew University, an interdisciplinary study of psychology, sociology, and anthropology.