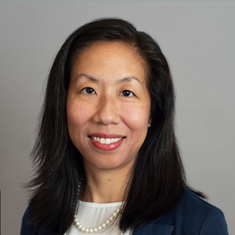 Linda Hou
Linda Hou is the Senior Salesforce Systems Administrator at CAPC, where she helps to find new ways to improve CAPC's use of Salesforce. Ms. Hou implements up-to-date features, builds efficiency through automation, and creates custom applications that will assist with collecting and analyzing organizational data.
She is a Salesforce Certified Administrator and Conga Certified Administrator, who brings to CAPC more than a decade of experience as a network administrator responsible for maintaining network performance, securing access, and resolving information technology challenges. Prior to joining CAPC, Ms. Hou was the Salesforce Administrator at a nonprofit organization that empowers women by providing tuition-free job training.
She earned her BS in computer engineering from Drexel University in Philadelphia.