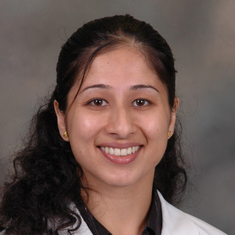 Sonia Malhotra, MD, MS, FAAP
Dr. Sonia Malhotra is director for the Palliative Medicine and Supportive Care Service at University Medical Center New Orleans (UMCNO), which is a safety net, tertiary referral, Level 1 Trauma Center that serves the entire gulf region. She is an associate professor of internal medicine and pediatrics at the Tulane and Louisiana State University Schools of Medicine and associate program director for the Tulane Med-Peds Residency Program. Dr. Malhotra has been building palliative medicine programs in the New Orleans region since 2015, starting at Ochsner Health System, where she built the state's first pediatric palliative medicine program and improved partnership with oncology services. At UMCNO in 2017, she built a freestanding palliative medicine outpatient clinic as well as inpatient consultative and hospice services. Dr. Malhotra assisted in the development of Louisiana's first palliative medicine fellowship at Tulane School of Medicine and serves as the site director for UMCNO.
Dr. Malhotra serves on the Louisiana Governor's Council on Palliative Care, where she leads the DEI and Education Committees, and she serves as a Board member for the New Orleans Regional Leadership Institute. She also has funding from the American Cancer Society to improve integration of palliative medicine services into the care of metastatic cancer patients. Among Dr. Malhotra's honors are New Orleans' Gambit Magazine 40 Under 40, Ochsner's Educator of the Year, and finalist for the NRC Excellence in Human Understanding Award 2020.