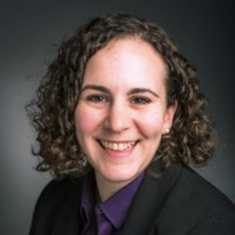 Sarah Winawer-Wetzel, MBA
Sarah Winawer-Wetzel is the administrative director of the palliative care program at Penn Medicine. She has over a decade of experience working in health care, including internal consulting, project management, and program development. In her current role, Ms. Winawer-Wetzel provides oversight and general management for the palliative care program, including business planning, financial management, clinical operations, and special projects. In close partnership with the chief of palliative care, she supports long-range implementations and strategic planning for the program. Previously, Ms. Winawer-Wetzel worked at Dana-Farber Cancer Institute, where she spearheaded the implementation of its first-ever acute care clinic, led planning and preparation for providing CAR T-cell therapy, and oversaw the acquisition of an eight-site private oncology physician practice.
Ms. Winawer-Wetzel is particularly passionate about the provision of patient-centered care, collaborative and inclusive workplace environments, and social justice in the context of health care. She earned her MBA in non-profit management from the Heller School for Social Policy and Management at Brandeis University, and her BA in comparative literature from Smith College.