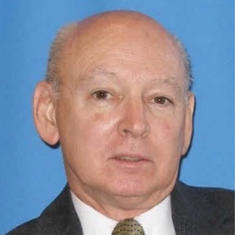 Ray Hanbury, PhD, ABPP
Raymond F. Hanbury, PhD, ABPP, is a nationally-recognized licensed psychologist with board certification in clinical psychology, addiction psychology, trauma psychology, and forensic and police psychology.
As a clinician and researcher, Dr. Hanbury has authored close to 400 articles, chapters, papers, and presentations. He serves on the editorial boards of several professional journals, and is on numerous advisory boards. Dr. Hanbury is active in a number of professional organizations, including president of the New Jersey Psychological Association (NJPA), and serves on the American Psychological Association's Council of Representatives. He is recognized as a 'Distinguished Practitioner in Psychology' from the National Academies of Practice; 'Psychologist of the Year' by NJPA; received a presidential citation from the American Psychological Association; as well as the Life Time Achievement Award from NJPA.