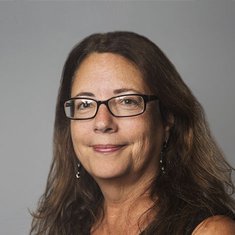 Lisa Morgan
Lisa D. Morgan was the Chief Marketing and Communications Officer for the Center to Advance Palliative Care (CAPC). For three decades, she specialized in advancing difficult-to-communicate issues. She understands the importance of developing smart messaging, bold positioning and managing the larger media debate with the rapid-fire communications reaction time appropriate to today's fast-paced world.
Lisa developed and managed integrated communications campaigns ranging from consumer products and services to issues and advocacy. Focusing on a broad range of nonprofits and their issues, Lisa has created campaigns including those for palliative care, spiritual care, psychosocial support for cancer patients, health literacy and the environment.
For ten years, from 2002-2012, Lisa was Chief Communications Officer for CAPC where her rigorous initiatives targeted frontline providers in major healthcare organizations, U.S. hospitals, health systems, the VA and Capitol Hill. Prior to rejoining CAPC in 2019, Lisa was President of LDM Strategies (2013-2019) and Principal at Landseer Associates (1995-2002), a public relations and issues management firm representing Prince Tennis, Rollerblade, Inc., The Crimes of War Project; American Plastics Council; Dow USA; BenettonSportsystem USA and others. Her strategic corporate and advocacy campaigns regularly reached millions of consumers.
Lisa Morgan has a BA from the University of Texas and attended graduate school at NYU.