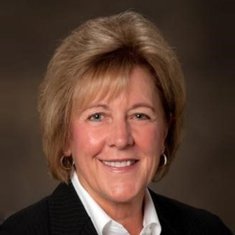 Linda Briggs, MSN, MA, RN
With 25 years of nursing experience as a critical care staff nurse, nurse manager, clinical nurse specialist, and educator, Linda Briggs joined Respecting Choices® in 1999 to provide leadership in the development and dissemination of this internationally recognized program. She has been privileged to consult with health care leaders, organizations, and communities around the world, providing education and support in implementing the principles of effective and sustainable person-centered decision-making programs.
Her clinical and research interests have focused on the disease-specific planning needs of individuals with advanced illness and their families. Ms. Briggs has led the development of the Respecting Choices curriculum, co-authored several Respecting Choices manuals and programs, and has published numerous articles regarding advance care planning and end-of-life care. Ms. Briggs was the project lead and content expert for the online curriculum, Building Physician Skills in Basic Advance Care Planning. In 2015, she received recognition from the Tribeca Disruptive Innovation Awards for the impact of the Respecting Choices program.
In January 2019, after 20 years in leadership positions with Respecting Choices, Ms. Briggs transitioned to a consultant role for program development and research.