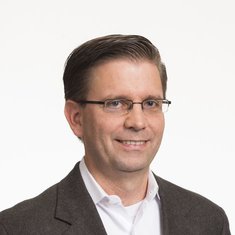 Kristofer L. Smith, MD
As Senior Vice President, Office of Population Health Management, Dr. Smith provides clinical and strategic leadership for all of Northwell's population health activities, overseeing its care management organization, Health Solutions, and acting as Chief Medical Officer of CareConnect, Northwell Health's insurance company. Previously he served as medical director for Post-Acute Care Services, introducing system-wide care continuum initiatives in that setting.
Board-certified in internal medicine and hospice and palliative care, Dr. Smith maintains an active clinical practice as a house-call physician in Northwell's home-based primary care program. He is an associate professor at Hofstra Northwell School of Medicine and has published widely on advanced care models for the frail elderly. Dr. Smith has been an invitational speaker, regionally and nationally, on health policy, the frail elderly, and the intersection of payment reform and clinical redesign.
Dr. Smith has worked with organizations such as the Greater New York Hospital Association, the American College of Physicians, Center to Advance Palliative Care, the Coalition to Transform Advanced Care, and the American Association of Home Care Medicine on health care reform. He is the executive sponsor for Medicare's Independence at Home, Bundled Payment for Care Improvement, and the New York State Health Home.
Dr. Smith graduated with a degree in sociology from Princeton University and received a master of public policy in health policy from Harvard University, JFK School of Government. After graduating from Boston University School of Medicine, he completed a residency and chief residency in internal medicine at the Mount Sinai Medical Center. Prior to joining Northwell, he was an assistant professor at the Mount Sinai School of Medicine and an assistant program director for the Internal Medicine Residency Program.