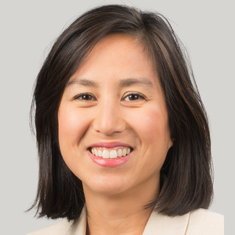 Katrina Sandoval Nickels, MD
Katrina Nickels, MD, is a palliative medicine physician at Bluegrass Care Navigators (BCN). She also serves as the palliative clinic faculty supervisor for the University of Kentucky/Bluegrass Care Navigators Hospice & Palliative Medicine Fellowship. She is the medical director of the BCN HEALing Transitions program, a service line developed in partnership with the UK HEALing Communities Study NIH HEAL Initiative, which is a multi-site implementation research study investigating tools to prevent and treat opioid misuse and opioid use disorder at the local level. Her program's mission is to connect (and retain) people living with opioid use disorder with evidence-based treatment.
Throughout her tenure at BCN, she has had multiple positions, including: associate hospice medical director in the community and inpatient hospice units; community-based palliative physician in home and nursing home settings; and an inpatient palliative care consultant in community hospitals and the University of Kentucky Medical Center. Katrina is active in opioid stewardship and pain management committees at state and hospital-based health care organization levels.
Outside of her work for BCN, Katrina serves as an officer in the KY Chapter of the American Society of Addiction Medicine. Her clinical interests address the intersection of palliative care with chronic pain management and addiction medicine.