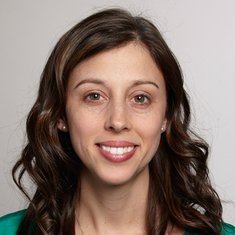 Faculty
Bethann Scarborough, MD
Associate Director of Ambulatory Services
Associate Professor of Palliative Medicine
Brookdale Department of Geriatrics and Palliative Medicine
The Lilian and Benjamin Hertzberg Palliative Care Institute
Icahn School of Medicine at Mount Sinai
Bethann Scarborough, M.D., is an Assistant Professor of Palliative Medicine and Associate Director Ambulatory Palliative Care at Mount Sinai. She received her undergraduate degree from the Pennsylvania State University and medical degree from the University of Virginia School of Medicine. She completed a residency in Internal Medicine at Yale New Haven Hospital and went on to complete a Palliative Medicine fellowship at the Mount Sinai School of Medicine.
She spearheaded Mount Sinai's first ambulatory palliative care practice embedded within an NCI-designated Cancer Center, and has grown this practice exponentially over the past 6 years. As Associate Director of Ambulatory Services, she oversees the administrative and operational aspects of six outpatient palliative medicine practices at Mount Sinai, and has spoken nationally on process of creating a successful outpatient palliative medicine practice. Her clinical work focuses on providing palliative care concurrently with oncologic care within the Tisch Cancer Institute at Mount Sinai, where she built a robust outpatient embedded Supportive Oncology practice. She is particularly interested in fostering relationships that promote co-management of patients with serious illnesses while providing the framework needed for ongoing, interdisciplinary advanced care planning discussions.
Get the latest updates in your inbox!