SPECIAL EVENT
Boot Camp: Designing Palliative Care Programs in Community Settings
WHEN

November 13, 2019

WHERE

Atlanta Marriott Marquis, Atlanta, GA
Learn the nuts and bolts of community palliative care program design in the home, office/clinic, or long-term care setting. If you are planning or redesigning a community palliative care program, and could benefit from hearing from leaders of successful and sustainable models, this interactive workshop is for you.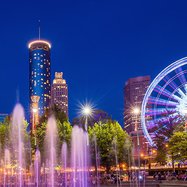 Early Bird Registration Opens Soon!
Sign up to be the first to know. We'll email you when registration for Boot Camp opens.
What will you learn?
How to align your program design with the top priorities of your key stakeholders and financial supporters
How to determine, based on your needs assessment, your target population/s and match your service and staffing models to their needs
How to employ the fundamentals of business planning
How to identify financing and reimbursement options that fit your organization and your access to resources
How to gather and use program data using practical approaches
How to translate Boot Camp concepts into an action plan for you and your team
How to support your efforts with the appropriate tools
Who should attend?
Boot Camp is for administrators and clinicians of all disciplines who are thinking about developing or already have an early-stage community palliative care program. Boot Camp's curriculum applies to programs in home, office/clinic, or long-term care settings and is relevant for programs serving patients of all ages and diagnoses.
Future Boot Camps
2020
November 11
Hyatt Regency New Orleans
New Orleans, LA

2021
November 10
Hyatt Regency Dallas
Dallas, TX