National Seminar
Early Palliative Care Consults Reduce Length of Stay and Hospital Charges
Topic: Measuring Impact and Value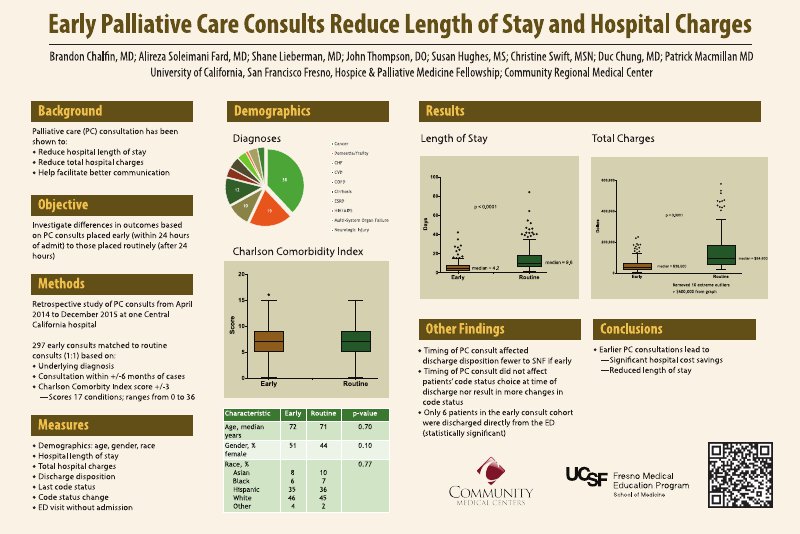 Our study found that early palliative care consults in the inpatient hospital setting resulted in reducing length of stay as well as hospital costs. The benefits of early palliative care (PC) consults are well documented in other studies. Overall, PC consultation services can play a role in reducing hospital length of stay, helping facilitate better communication with the family, helping establish goals of care, and reducing cost. This study investigated differences in outcomes based on when the PC consults was placed compared to consults within 24 hours to those placed after 24 hours. Controls were patients matched on diagnosis of chronic condition, consultation within +/- 6 months, and Charlson Comorbidity Index score +/- 3. Our study concluded that PC consults lead to significant hospital cost savings and reduced length of stay.
Author
Program Director
UCSF Fresno
155 N. Fresno Avenue
Fresno, CA 93711
Register Now
Register for the 2018 CAPC National Seminar and Pre-Conference Workshops by September 24 for Early Bird pricing.
Learn More and Register