National Seminar
Utilization of Lean Six Sigma Methodology Palliative Care
Topic: Measuring Impact and Value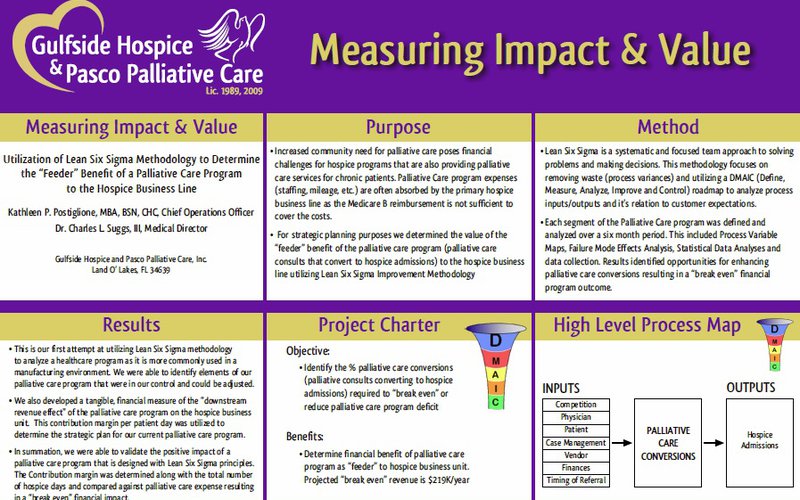 Utilizing Lean Six Sigma methodology, we were able to determine the financial value of the "feeder" benefit of the Palliative Care program to the Hospice Care business division. Specifically, to identify the % palliative care conversions (palliative care consults that convert to hospice admissions) required to "break even" or reduce palliative care business unit deficit.
Author
Chief Operations Officer
Gulfside Hospice & Pasco Palliative Care, Inc.
2061 Collier Parkway
Land O' Lakes, FL 34639
(727) 484-7934
Co-authors
Charles L Suggs, M.D.
Kathleen Postiglione, MBA, BSN, CHC
Register Now
Register for the 2018 CAPC National Seminar and Pre-Conference Workshops by September 24 for Early Bird pricing.
Learn More and Register