National Seminar
The System Dashboard for Operational Administration
Topic: Measuring Impact and Value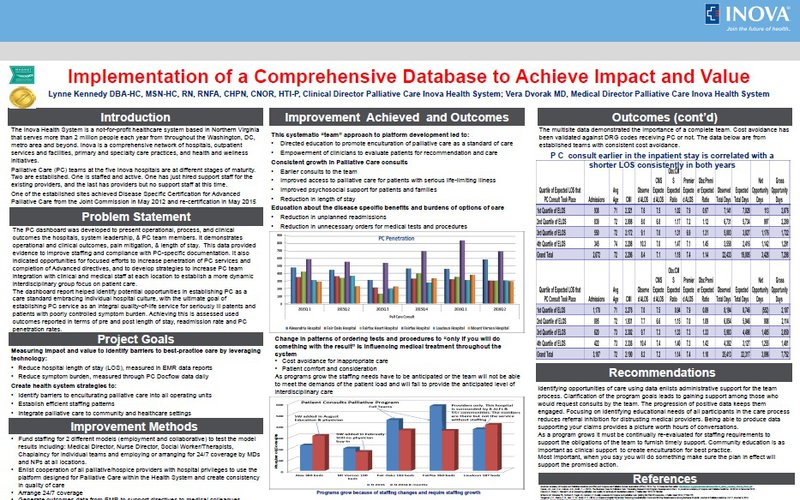 Implementation of a system dashboard as a comprehensive database for operational administration using a customized palliative care flow chart built into our electronic health record. In order to identify opportunities to develop team integration with clinical and medical staff at each of our hospitals, and form a more dynamic interdisciplinary group with a focus on improved patient care. Utilization outcomes were measured in terms of pre and post length of stay, readmissions, and palliative penetration. The data reassessment led to the creation of more efficient programs such as timing of the patient screening and consultation, ongoing education of the staff and process changes.
Author
Director Palliative Care Inova Health System
Inova Fair Oaks Hospital
Service Line Office 3600 Joseph Siewick Drive
Fairfax, VA 22033
(703) 391-3685
Co-authors
Register Now
Register for the 2018 CAPC National Seminar and Pre-Conference Workshops by September 24 for Early Bird pricing.
Learn More and Register