National Seminar
Prevalence of Patients Appropriate for PC Referral
Topic: Advocacy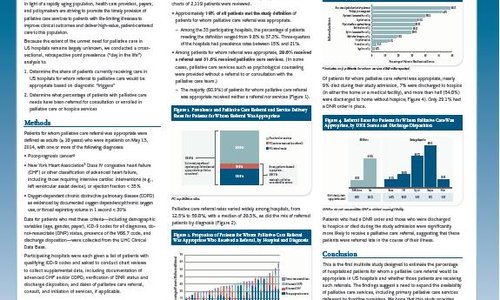 Results of a point prevalence study conducted at 33 US academic medical centers will be presented and will include a description of the size and characteristics of the population of inpatients appropriate for palliative care referral, along with the percentage of these patients who were referred to and/or received palliative care services.  The results of a qualitative study exploring barriers and facilitators to palliative care referral will also be presented.
Author
UHC
155 North Wacker Drive
Chicago, IL 60606
(312) 775-4301
Co-authors
Register Now
Register for the 2018 CAPC National Seminar and Pre-Conference Workshops by September 24 for Early Bird pricing.
Learn More and Register