National Seminar
The PCIA and access to palliative care in terminal patients
Topic: Advocacy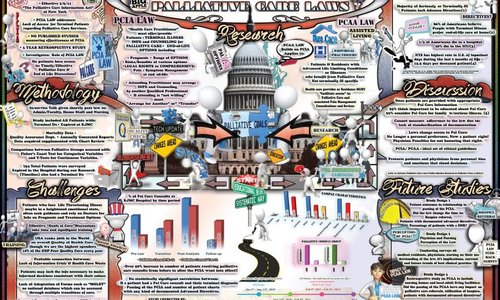 Background: Studies have shown that over 50% of end of life discussions take place for the first time in the hospital and that terminal patients often have unrealistic views regarding the possible scope of treatment. The Palliative Care information Act (PCIA) was passed in an attempt to address lack of access for terminal patients to palliative care services.  A multi-database systematic review was performed on published studies from 2010 to present and there were none found measuring the effectiveness of the PCIA.
Objectives: We aim to study the effect of the PCIA on access to palliative care services.
Methods: We conducted a retrospective chart review of all terminal patients who expired at Kingsbrook Jewish Medical Center from January 2010 to August 2013 in relation to passing of the PCIA.   
Results: Pre-law (prior to the law passing) 12.3% of terminal patients received palliative care consults, 25% during the transition period (time between passing of law and when it came into effect) and 37.7% Post-law (after coming into effect), (p < 0.001).
Conclusions: Legislation has significant effect on terminally ill patient's access to palliative care services and can change the culture of a hospital to be more pro-palliative for the appropriate populations.
Author
Internal Medicine Resident
New York Methodist Hospital
492 3rd St #2A
Brooklyn, NY 11215
Co-authors