National Seminar
Alternative Healing "Tools" for Caregivers
Topic: Continuity of Care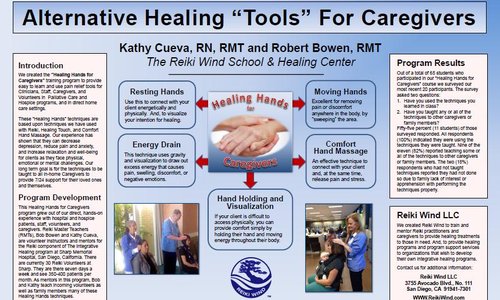 The "Healing Hands for Caregivers" program is designed for family caregivers, Hospice and Palliative Care Volunteers and Staff members. These 5 simple "tools" are based on energy healing techniques and include Comfort Hand Massage.  They have been successfully used to promote relaxation, reduce pain and anxiety, and improve overall well-being for those who face physical, emotional or mental challenges.
Author
The Reiki Wind School & Healing Center
10524 Gretler Place
La Mesa, CA 91941
(619) 972-9895
Co-authors
Register Now
Register for the 2018 CAPC National Seminar and Pre-Conference Workshops by September 24 for Early Bird pricing.
Learn More and Register