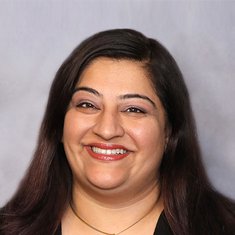 Seema Setia, MBA
Seema Setia is a Senior Program Manager at CAPC, where she manages Virtual Office Hours and webinars, develops monitoring and evaluation strategies for education products and programming, and works on initiatives that promote understanding sustainable financing in palliative care, including the CAPC Payment Accelerator. Her background in project implementation and process improvement facilitates the program management activities she works on in both the Education and Payment and Policy departments. Ms. Setia is particularly interested in how innovations in payment, as well as technology, can be used to improve access to palliative care.
Prior to CAPC, Ms. Setia worked as a health care consultant on various projects focused on business process reengineering and change management, vendor management, and software implementation.
Ms. Setia received her BS in Business Administration, specializing in international finance and marketing, from American University, and an MBA from the Robert H. Smith School of Business at University of Maryland, College Park.