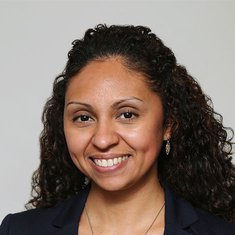 Rosie Aponte
As Director of Member Services at CAPC, Rosie Aponte works closely with prospective members, specifically health systems, as they explore CAPC membership. She demonstrates to palliative care leaders at these health systems the value that member resources contribute to helping them reach their system-wide goals, and negotiates contracts that are aligned with the system's needs and CAPC's pricing structure. Ms. Aponte also strategizes with CAPC leadership on ways to support existing health system members and expand CAPC membership to potential health system members.
Ms. Aponte has thirteen years of experience at nonprofit organizations; prior to joining CAPC, she worked at the Alzheimer's Foundation of America (AFA) and the Advertising Research Foundation (ARF).
Ms. Aponte received her BA in Sociology (concentration in Human Services) from the State University of New York at New Paltz.