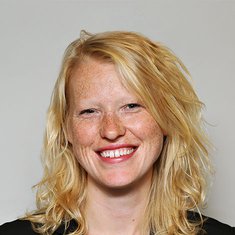 Robin Fail, MPP
As a program manager on the Education team at CAPC, Ms. Fail develops content to promote high-quality care for people living with serious illness. Under her management, CAPC launched the Best Practices in Dementia Care and Caregiver Support curriculum, which consists of seven clinical online courses. Ms. Fail has represented CAPC at the Alliance for Health Policy's Thought Leader Discussion on Aging in America summit and the Family Caregiving Institute's Research Priorities in Caregiving: Advancing Family-Centered Care Across the Trajectory of Serious Illness summit.
Prior to joining CAPC, Ms. Fail served as a policy analyst for the Improving End-of-Life Care project at Pew Charitable Trusts. She received her BA from University of North Carolina at Chapel Hill and her MPP from Duke University.
Get the latest updates in your inbox!